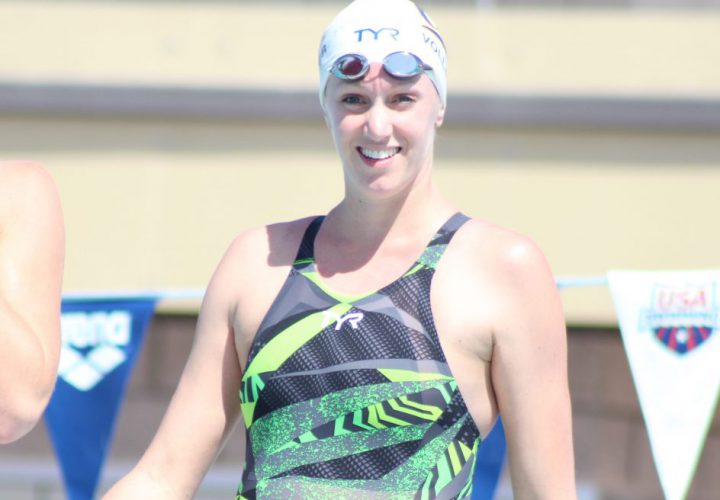 Photo Courtesy: Joe Johnson
Editorial content for the 2017 Arena Pro Swim Series Mesa is sponsored by Arena. Visit ArenaUSA.com for more information on our sponsor. For full Swimming World coverage, check out our event coverage page. CLICK HERE FOR LIVE RESULTS
Dana Vollmer swam the 50 free at the Arena Pro Swim Series meet in Mesa despite being six months pregnant. After the race, she spoke with Swimming World.
Vollmer, who finished 55th in 27.59, explained the nerves and the difficulties of competing while pregnant, including the difficulty of squeezing into a racing suit. She explained why she made the call to compete and why she's enjoyed being back in Mesa.
Vollmer also discussed having a boy, which will be a second child after giving birth to a son named Arlen two years ago. She finally revealed when she hopes to be back racing on a full-time basis.