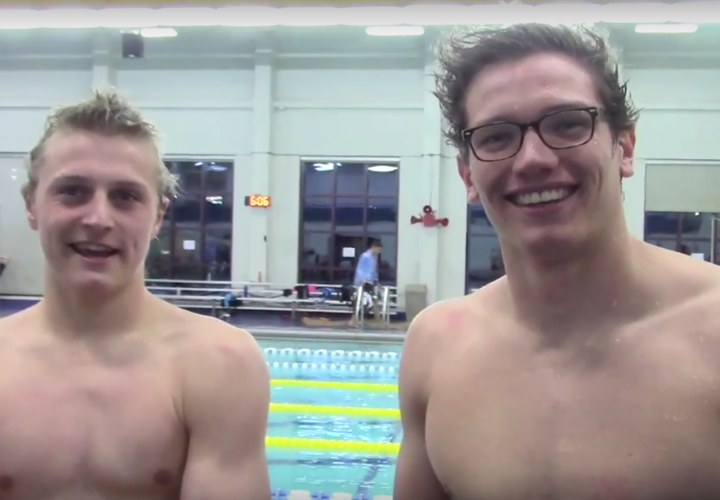 Photo Courtesy: Swimming World
Following the first finals session of the 2016 Swimming World Fall Classic, Swimming World caught up with two of the top performers from the first evening, Harry Homans and River Wright. After Homans won the 200 IM (1:53.58) and Wright took first in the 100 fly (50.44), the two dueled in the 100 back, where Homans touched out Wright, 51.35 to 51.36.
Homans discussed how he has fit in as a new arrival at Bluefish Swim Club and how much he has enjoyed training with Wright and Will Barao. The pair also chatted about their plan for the season and why they trust Bluefish coach Chuck Batchelor and explained what they have gained from having Olympic medalist Elizabeth Beisel around since the Rio Games.
Watch the full video interview here: