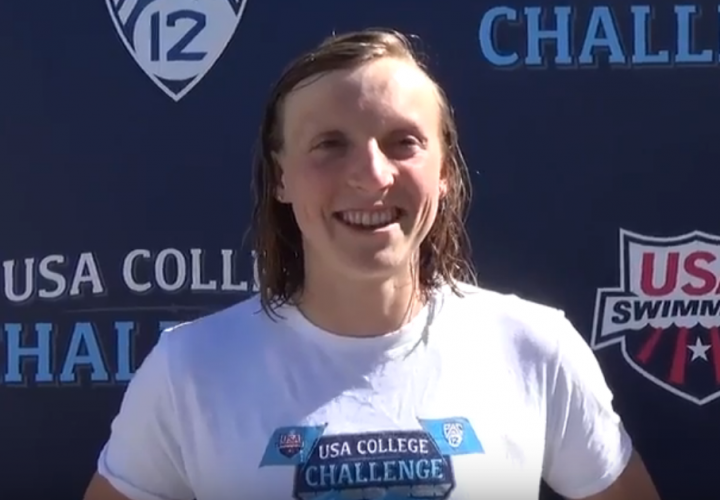 Photo Courtesy: Swimming World
Katie Ledecky had not competed since this summer's FINA World Championships before she made the short trek south from Palo Alto, Calif., to Los Angeles for the USA College Challenge. She won three individual events at that meet, the 200, 500 and 1000 freestyles, as well as swimming on two relays.
After her racing was complete for the week, Ledecky spoke with Swimming World about what it felt like to be teammates with many of her Pac-12 rivals and to race against the United States. Ledecky also reflected on her experiences post-World Champs, including why she took a month out of the pool and how she felt refreshed when she returned.
Given some time to digest her performance in Budapest — which Ledecky insisted was anything but disappointing — she explained how that meet will help motivate her as she moves into the next quad. She also gave some insight to what she calls a "challenging" 2016-17 season and why life has gotten much easier now that she is not a college freshman.
Check out more video interviews from the College Challenge.