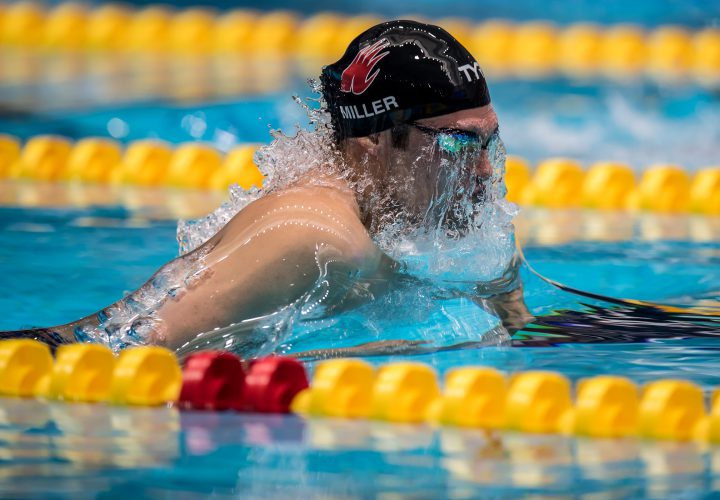 Photo Courtesy: Peter H. Bick
U.S. Olympic gold medalist Cody Miller has launched a YouTube channel, and in his first video, he took viewers through "a day in the life." The video shows Miller's two swim practices, a weight session and other aspects of his daily life.
Miller told Swimming World that he's very interested in the art of film-making, and this vlog is his first of many attempts at putting together videos. "I plan to expand the channel in the future. I'm taking it very seriously," he wrote.
Watch the full video Miller put together below.
Included in the video, Miller wakes up at 5 a.m., drives to practice at Indiana University and is the first swimmer on pool deck. He goes straight from practice to a weight training session.
Later in the day, he heads to physical therapy, where he receives soft-tissue massage and cupping to help with recovery. He explained that his physical therapist "hurts me to help me."
Miller ends the day with a breaststroke practice, and world record-holding training partner Lilly King makes an appearance during the set. Miller also explained that he was drug-tested and shows the scar from where blood was drawn, but he could not show video of the test.
Miller's two dogs and wife Ali also make appearances in the video. His next competition will come up soon, as Miller will be heading west this weekend to swim at the USA College Challenge in Los Angeles.