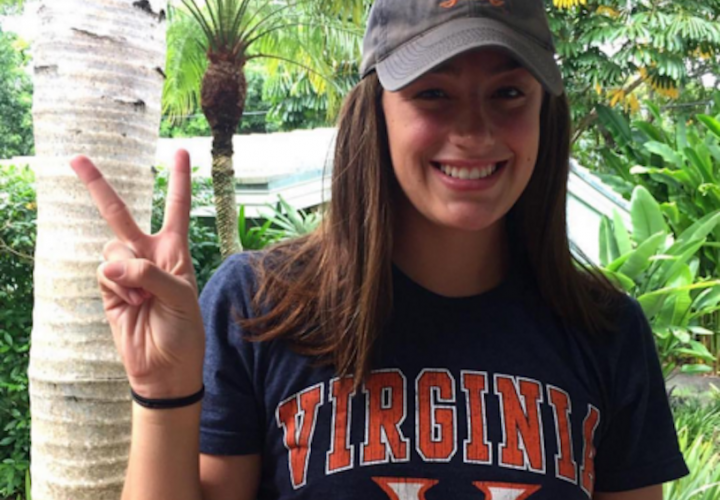 Photo Courtesy: Florida Swim Network (Instagram)
Agon is the proud sponsor of all high school coverage (recruiting, results, state championships, etc.) on SwimmingWorld.com. For more information about Agon, visit their website AgonSwim.com.
Kyla Valls has verbally committed to the University of Virginia. Valls is a butterflier and sprint to mid-distance freestyler. She swims for Miami Swimming.
Her best times are:
100 Fly 55.23
200 Fly 1:59.61
50 Free 23.41
100 Free 49.91
200 Free 1:47.28
500 Free 4:55.66
Valls is a USA Swimming Scholastic All-American. This summer she had Olympic Trials cuts in four events: 50, 100, and 200 free and the 200 fly. Her highest finish (72nd) came in the 200 free (2:03.57).
Swimming for Ransom Everglades School, Valls is the Florida High School 1A defending state champion in the 200 freestyle (1:47.28). Last year she was also the runner up in the 100 free (50.60).
On the ACC level, Valls would be a contributor for the Wahoos, who finished as Conference Champions last year. At last year's Championship meet she would have been a 200 fly and 200 free B finalist.
To report a verbal commitment email HS@swimmingworld.com.