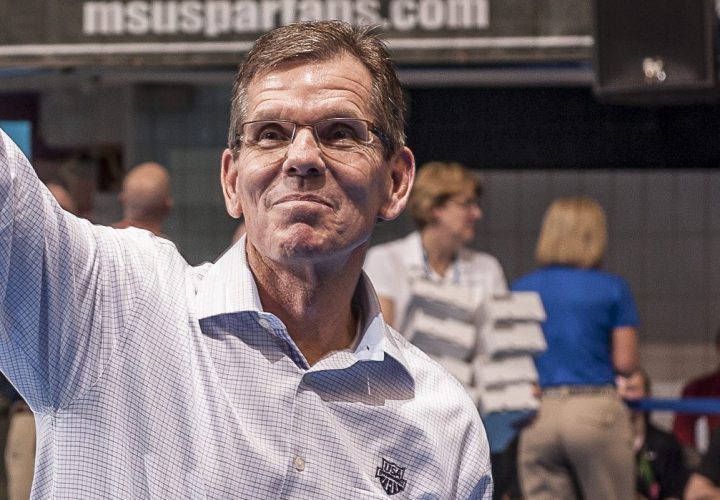 Photo Courtesy: Peter H. Bick
COLORADO SPRINGS – In this exclusive interview, USA Swimming National Team Director Frank Busch walks through the process of USA Swimming's selection of its 2015 international teams, just announced yesterday.
During this in-depth 12-minute conversation with Swimming World's Jeff Commings, Busch talks about the challenges of picking nearly 100 swimmers for these three meets, and the process of selecting and securing commitments from each of them for these three rosters.
Busch also talks about the reason behind choosing these three teams from the 2014 championship season swims, including the fact that the 2015 World Championships would conflict with the 2015 U.S. National Championships.  Busch also explains that this year will featured an expanded qualifying period for making the 2015 National Team.
Busch also looks forward to the rest of the quad, with a full focus on how Team USA will be created in 2016 working its way toward the 2016 U.S. Olympic Trials.