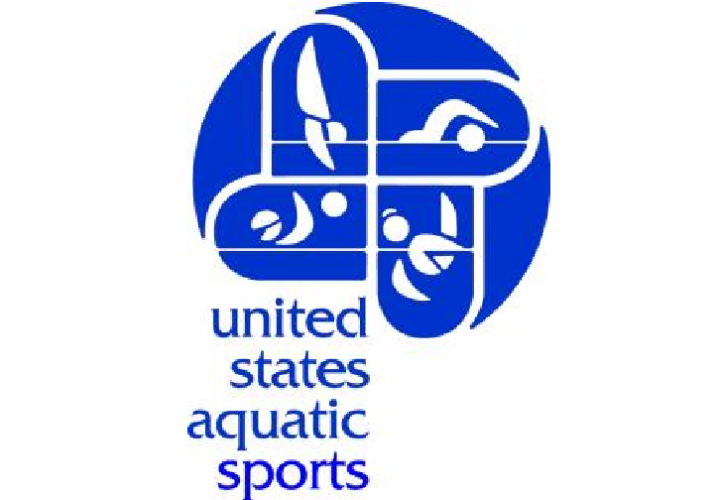 United States Aquatic Sports President Steve McFarland is pleased to announce and to congratulate many individuals who have been appointed by FINA President Julio Maglione to serve on FINA Committees, Commissions and Panels from 2017 through 2021.
This is a wonderful outcome for United States Aquatic Sports. Our ability to lead and influence the future of our respective disciplines is a very high priority.
With these appointments comes the responsibility to shepherd our sports in ways that will insure their continuation and growth worldwide. We are fortunate to have extremely gifted and qualified leaders who will do exactly that.
Technical Swimming: Carol Zaleski, Chairman
Technical Swimming: Dale Neuburger, Bureau Liaison
Technical Diving: Colleen "Cokey" Huffman
Technical High Diving: Tom Gompf, Chairman
Technical Artistic (Synchro): Ginny Jasontek, Vice Chairman
Technical Water Polo: Takeshi Inoue
Technical Open Water: Sid Cassidy, Vice Chairman
Masters: Mel Goldstein, Vice Chairman
Ethics: Bill Hybl, Chairman
Legal: Richard Young
Sports Medicine: Jim Miller
Doping Panel: Bill Bock
Doping Control Review Board: Daniel Eichner
Media: Gregory Eggert, Honorary Secretary
Facilities: Mick Nelson
Swimsuit Advisory: David Pendergast
National Federation Relations: Ron Van Pool
Development: Dale Neuburger, Chairman
Athletes: Aaron Peirsol
Coaches: Drew Johansen (Diving), Tammy McGregor (Artistic/Synchro), Adam Krikorian (Water Polo), Dustin Webster (High Diving), Catherine Vogt (Open Water Swimming)
STATEMENT BY Steve McFarland (President, United States Aquatic Sports):
I want to congratulate Dale Neuburger on his election to a fifth term as FINA Vice President, for the period 2017 to 2021. He serves as a member of the FINA Executive Committee, Chairman of the FINA Development Commission, and Bureau Liaison to the FINA Technical Swimming Committee, providing the United States with a critically important leadership profile.

Dale also serves as the President of Union American de Natacion (UANA) and has worked diligently and collaboratively to transform the organization and to lead it to new heights. Through his efforts, UANA has grown to be a viable and effective vehicle for development and advancement of our aquatic disciplines in the 43 National Federations in the Americas.

Dale has stayed at his post with a steady eye on the goal of advancing dedicated and talented volunteers across all our disciplines into positions where they can be effective in so many ways. On behalf of the USAS Family, I extend my special appreciation to him.

I am very pleased that USAS is so well represented on FINA committees, commissions, and panels, where we have the opportunity to have profound impact on the future of our sport. We are fortunate to be able to nominate individuals with commitment to volunteer service and ethical principles. Their role in the governance of FINA is significant, and I extend my gratitude to each of them for their extraordinary service and dedication.
STATEMENT BY Dale Neuburger FINA Vice President
FINA committees have broad impact to provide technical expertise necessary for our sport to maintain its position as a leading sport on the Olympic program. I am proud that USAS nominated individuals of integrity and competence who are willing to work hard to advance the highest ideals of our sport, keeping the interests of athletes as their highest priority.

• In 2013, United States representatives occupied places on 19 committees (of 20), with leadership positions in four committees.

• In 2017, United States representatives occupy places on 19 committees (of 22), with leadership positions in eight committees.
The competition for these positions is significantly more intense than in years past. It is a pleasure to advocate for American representatives who are committed to governing our sport with vision and dedication.