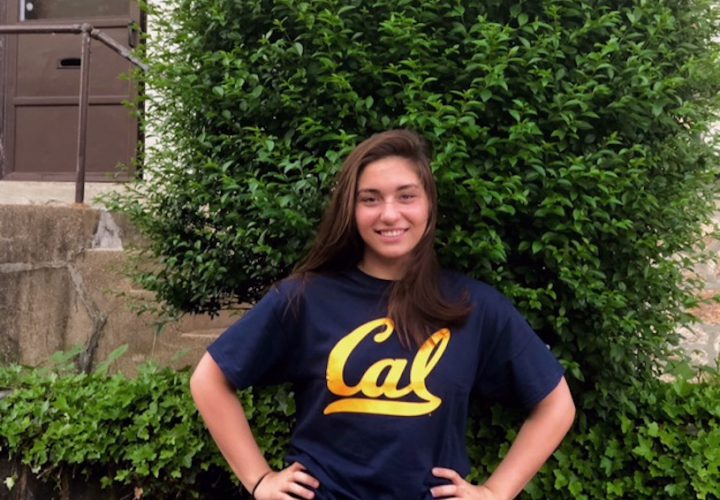 Photo Courtesy: Jeremy Byrne
Agon is the proud sponsor of all high school coverage (recruiting, results, state championships, etc.) on SwimmingWorld.com. For more information about Agon, visit their website AgonSwim.com.
To report a college commitment, email HS@swimmingworld.com. Join Swimming World's Watch List
NEW COMMIT: Distance swimmer Anna Kalandadze has announced her verbal commitment to swim for the University of California-Berkeley beginning in the fall of 2019.
Kalandadze will head west from Ardmore, PA, where she is a junior at Lower Merion High School. She swims for Radnor Aquatic Club, and is coached by Jeremy Byrne on both the club and high school teams.
A three time All-American, Kalandadze is the three time PIAA AAA state champion in the 500 freestyle and a six time state medal winner. She is also the three time defending District 1 Champion in the 500 freestyle and holds the District Record in the event. She's also an eight time record holder for Lower Merion High School.
On the club level Kalandadze is a two time participant in USA Swimming's Open Water Nationals 10K and has qualified for Winter and Summer Juniors, Winter Senior Nats, and US Open.
Some of her best times are:
1650 Free 16:24.31
1000 Free 9:53.60
500 Free 4:46.25
200 Free 1:50.42
10K Open Water: 2:05.02.80
She wrote,
"I am so excited to announce my verbal commitment to swim for University of California-Berkeley! I can't wait to be a part of such an amazing team! Thank you to my mom for everything she does, my coach for allowing me to reach my goals, and my amazing friends and family for all their support, I wouldn't be here without them! GO BEARS!!"