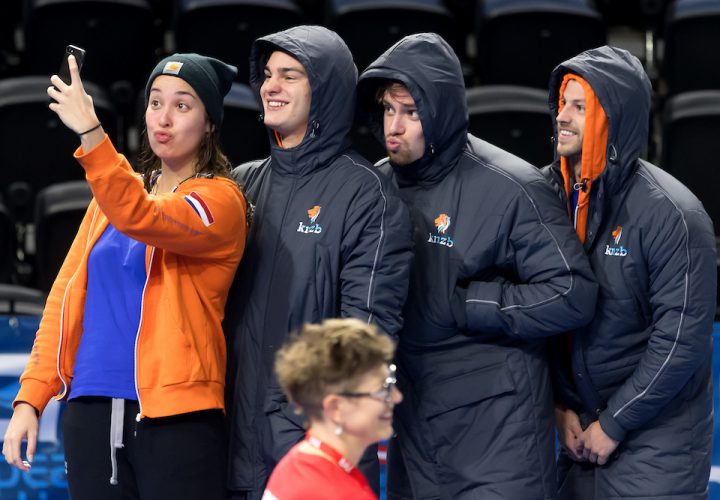 Photo Courtesy: Andrea Staccioli / Insidefoto / Deepbluemedia
The Dutch squad broke their second world record in a relay event of the championships, after the Dutch women broke the 4×50 freestyle relay WR yesterday. This time, the 4x50m mixed freestyle relay was victim to the Netherlands sprint prowess.
The team of Nyls Korstanje, Kyle Stolk, Ranomi Kromowidjojo and Femke Heemskerk put together a 1:28.39 which betters the old record of 1:28.57 set by the USA in 2014. The silver went to the Russia team, who featured Vladimir Morozov posting a 20.55 on the lead off leg, comprised of Morozov, Sergei Fesikov, Maria Kameneva and Rozaliya Nasretdinova, who swam a 1:28.53. The bronze was earned by the Italian squad of Lucca Dotto, Marco Orsi, Fedrica Pellegrini and Erika Ferraioli who produced a 1:29.38.