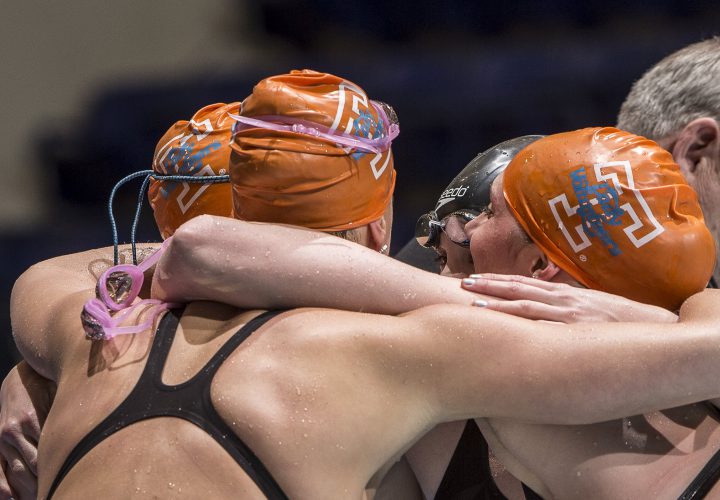 Photo Courtesy: Peter H. Bick
Agon is the proud sponsor of all high school coverage (recruiting, results, state championships, etc.) on SwimmingWorld.com. For more information about Agon, visit their website AgonSwim.com.
Bailey Grinter has given her verbal commitment to the University of Tennessee for the 2017-2018 season.
Grinter swims for the Edwardsville YMCA in Illinois. This summer, she was the YMCA National Champion in the 50 backstroke and finished third in the 50 freestyle and 100 backstroke.
In yards, Grinter's best times are:
50/100/200 freestyle: 22.62/50.90/1:52.70
50/100/200 backstroke: 26.73/54.57/1:69.04
While swimming for Edwardsville High School at the 2015 Illinois Girls High School State Meet Grinter finished third in the 50 freestyle in 22.95.
At the 2016 SEC Championships, Tennessee finished second to Texas A&M. Eventual NCAA Champs Georgia were third. Grinter would have added to Tennessee's point total as her best time in the 50 freestyle would have put her in the B final. She could have placed in the C final with her 100 backstroke.
Nikol Popov also recently gave her verbal commitment to the Lady Vols.
To report a college commitment email HS@swimmingworld.com.