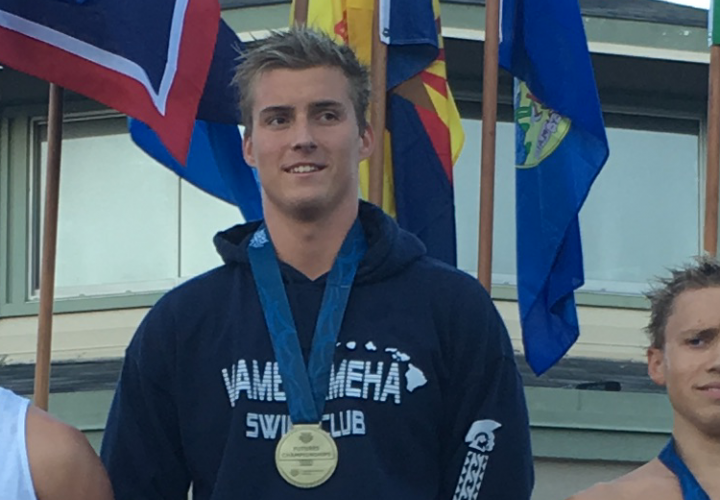 Photo Courtesy: Michael Petrides
Hawaiian Swimming has announced a team of eight swimmers to travel to the 2018 Oceania Swimming Championships, held June 25-30 in Port Moresby, Papua New Guinea. In addition to a wide range of pool events, this summer's Championships will also include
Hawaii is one of eighteen non-sovereign participants expected to attend and is eligible for competition due to their location in the Oceanic region.
In order to be selected to represent Team Hawaii, athletes are ranked based on their best events and assigned points from a standard scale. The top four men and the top four women are then selected to represent Hawaii at the 2018 Oceania Swimming Championships.
This year's team includes:
Joseph Ahia
Alfred Horner
Tyler Kawakami
Michael Petrides
Maile Lawson
Grace Monahan
Jasmine O'Brien
Sydnee Whitty
Petrides was also a member of the 2016 team for Hawaii, where he won a silver in the men's 1500 free (16:22.19).
John Flanagan will serve as head coach for the meet, while Willem Sakovich will fill the role of manager/assistant coach. Darlene & Randy Gerber will travel with the team as chaperones.