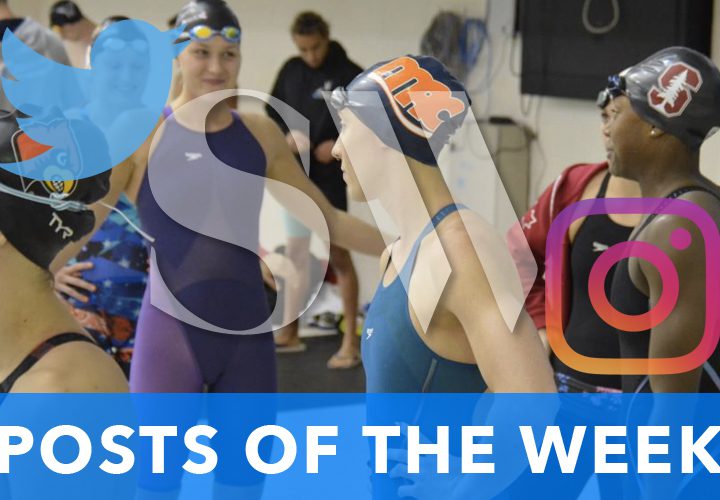 We have gathered the top swimming-related Tweets & Grams for the week of June 11-17, 2017!
1. Happy Flag Day from Baker & Co.
2. Sunshine & Piggyback Rides
3. When sprinters are in it for the long haul
4. We Did it! Can you?
A post shared by Elizabeth Beisel (@ebeisel34) on
5. How to make Conor Dwyer even better: Add puppies
Puppy day with Conor Dwyer @USCswimpic.twitter.com/kPu1AiHlx7

— Dave Salo (@Sprintsalo) June 17, 2017
6. When you finally make it to the weekend
Ultimate #FridayFeeling from @AnthonyErvin. ? pic.twitter.com/nROCrF70Sw

— USA Swimming (@USASwimming) June 16, 2017
7. Great racing in Grand Cayman!
8. Same
Swimming SCM is fun because I have no idea what I'm doing so I get to pretend I'm going fast.

— Andrew Gemmell (@ADGemmell) June 16, 2017
9. We (and 2000+ others) don't think so!
I am 22 years old and every single time I pass a Build-A-Bear I have to resist the massive temptation to go in. Does this ever go away?

— Missy Franklin (@missyfranklin) June 12, 2017
10. Caution: Learning being done
11. Whistle while you work
12. Weird
13. Dad's first Father's Day
Posts compiled by Swimming World intern Jake Renie.