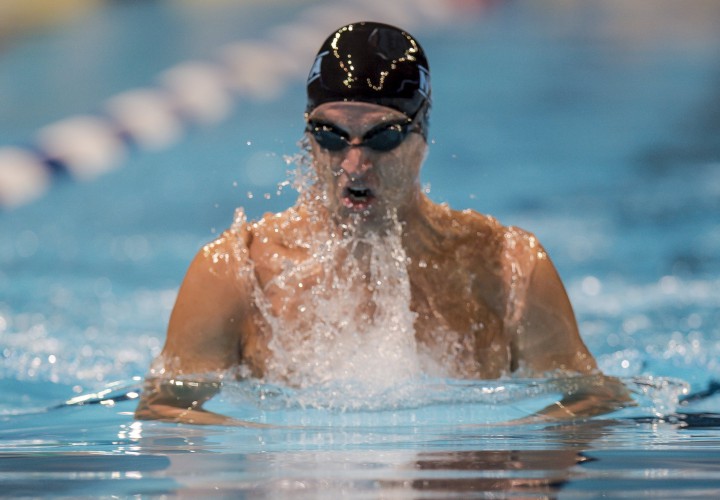 Photo Courtesy: Peter H. Bick
While swimming at the 2018 edition of the Fran Crippen Memorial Swim Meet of Champions, Steve West unleashed a 2:19.44 to lower his own masters world and national record. West's time earned him a ticket to the finals as the second place seed.
West, representing Irvine Novaquatics, posted his newest record in the preliminary heats of the meet. This is the second time the 46-year-old has broken the 200 breast masters world record for the 45-49 age group.
He has now lowered the world record more than four and a half seconds since he aged into the 45-49 age group. The previous record was a 2:22.46 set at the 2017 Speedo Grand Challenge in Irvine, down from the 2:24 that Russia's Vladislav Bragin.
West, who also serves on the ISHOF Board of Directors, has been named one of Swimming World's World Masters Swimmers of the Year twice (2013 and 2015) and holds the 200 breast Masters World Record for the 40-44 age group at a 2:18.57.