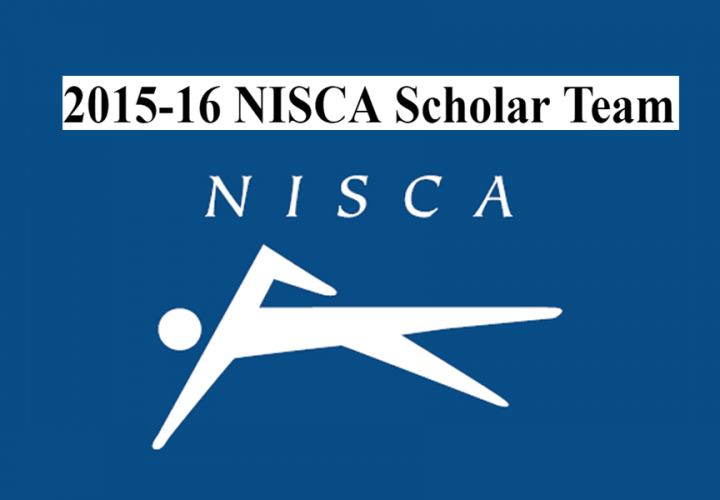 Agon is the proud sponsor of all high school coverage (recruiting, results, state championships, etc.) on SwimmingWorld.com. For more information about Agon, visit their website Agonswim.com.
The National Interscholastic Swim Coaches Association delivered their prestigious Scholar Team awards to numerous aquatic sports teams in 30 states.
The organization ranks teams based on gold, silver or bronze award status. The placing of each team is determined by the average GPA earned by at least 12 athletes on the team. Gold award teams earn at least a 3.75 GPA, while silver award teams score 3.5-3.749 GPA. The bronze award ranking is for teams whose GPA falls between 3.2 and 3.499.
This year it was the boys swimming and diving team of Sheboygan North High School that posted the highest grade point average with a combined score of 3.995. The Wisconsin based team was joined by 11 other teams with GPA's over 3.800, while a total of 20 schools were named as gold award teams. Michigan contained the highest number of Gold Award boys teams at three, while California, Florida, Texas, and North Carolina each placed two teams at Gold Award status.
Claiming the title of smartest female team in the nation for the 2015-16 school year was T.C. Roberson High School of Asheville, NC with a combined GPA of 3.952. An incredible 60 girls teams were awarded with the Gold Award status this year, up from 54 teams last year. Of those 60 Gold Award teams nine came from the state of Texas, seven from Wisconsin, and six from Pennsylvania. The state of Pennsylvania continued to add to the list with four Silver Award teams and two Bronze Award teams.
Overall the rankings showed Michigan and Ohio topping the state Team Awards with a tie for the number one ranking after both states placed 12 boys teams and 14 girls teams on the list. Pennsylvania picked up the third-place overall ranking with 11 boys teams and 12 girls teams, while Texas was fourth with 10 boys teams and 12 girls teams.
NISCA Scholar Teams 2015-2016 (use tabs at bottom of spreadsheet to switch between boys and girls lists).
For more information on the Scholar Team process and NISCA visit their site.