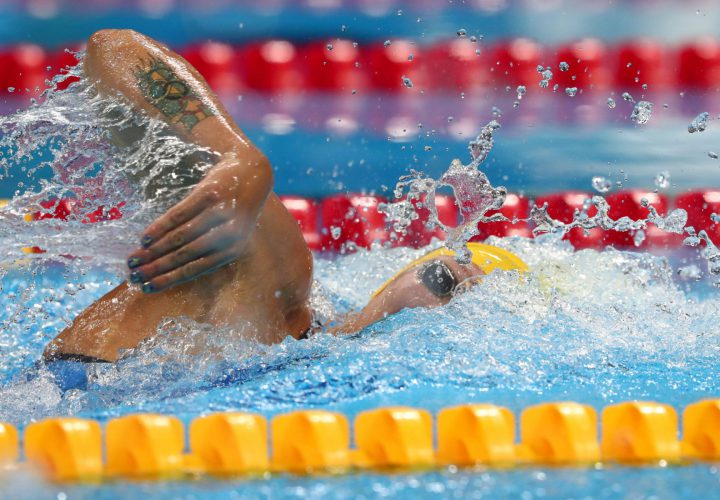 Photo Courtesy: Rob Schumacher-USA TODAY Sports
Editorial Coverage provided by

Sarah Sjostrom, who won three Olympic medals in Rio, will pass on the 200 free at this summer's World Championships, according to a report from NBC OlympicTalk. Sjostrom was the 2016 Olympic silver medalist behind Katie Ledecky in that event and is the fourth-fastest performer in history.
Sjostrom gave Ledecky a run in the 200-meter final in Rio, finishing just 0.35 behind the star American, 1:53.73 to 1:54.08. But her agent confirmed to NBC that she will focus on the 50 and 100 free and 50 and 100 fly this summer in Budapest. The decision is not a huge surprise, considering Sjostrom has not competed in the 200 this season while posting the fastest times in the world in each of the other four events.
It's not unusual for Sjostrom to pass on the 200 free at a major meet. In fact, she did not swim the event at the World Championships in Kazan in 2015, choosing instead to focus on the sprints, and Ledecky won gold. But one day later, Sjostrom led off Sweden's 800 free relay in 1:54.31, almost a full second faster than Ledecky's gold medal-winning time.
Sjostrom's decision leaves Ledecky as the favorite in the 200 free as well as the 400, 800 and 1500 frees, assuming she has no slip-ups at the U.S. World Championship Trials later this month. Ledecky already owns the fastest time in the world in the 200 free at 1:55.34.
Read the full NBC Olympic Talk story by clicking here.