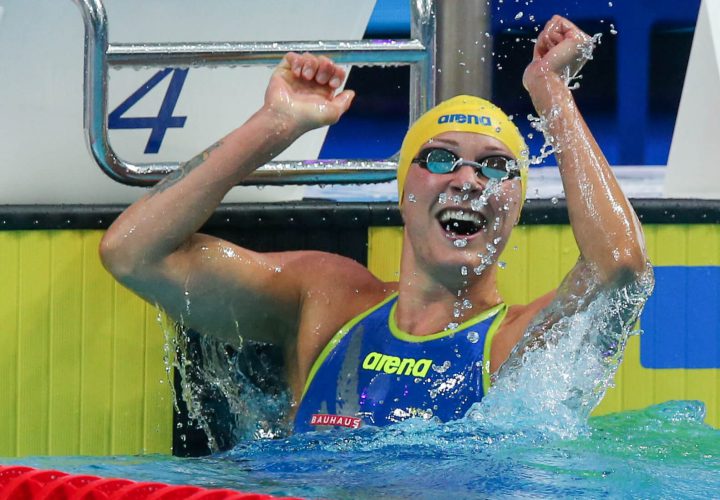 Editorial content for the 2017 FINA World Cup is sponsored by TritonWear. Visit TritonWear.com for more information on our sponsor. For full Swimming World coverage, check event coverage page.
Sweden's Sarah Sjostrom has lowered the world record in the women's 50 free (short course) at the FINA World Cup stop in Moscow. She came in at 23.10 to streamroll the mark twice achieved by the Netherlands' Ranomi Kromowidjojo.
Sjostrom won three gold medals (100 fly, 50 fly, 50 free) at the World Championships last week and took down world record in both the 50 free and 100 free.
Kromowidjojo actually finished second behind Sjostrom — and not all that far back with her time of 23.39. Australia's Cate Campbell, whose long course world records in the 50 and 100 free Sjostrom took down at Worlds, finished third in 23.96.