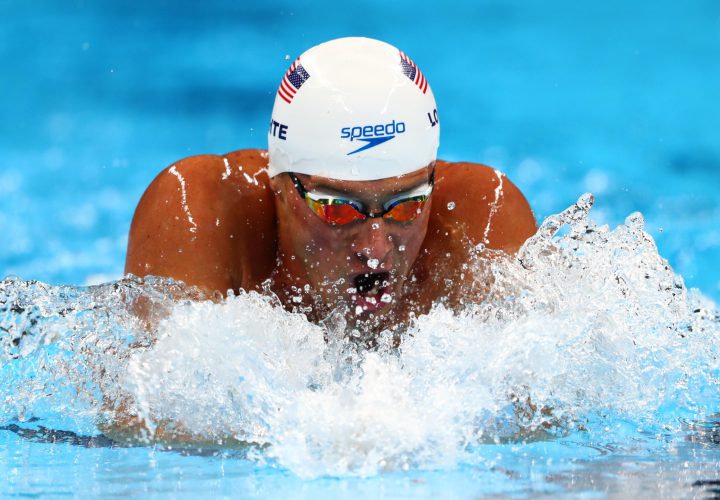 Photo Courtesy: Rob Schumacher-USA TODAY Sports
Olympic gold medalist Ryan Lochte announced on his Instagram feed Wednesday afternoon that he and fiancee Kayla Reid are expecting a child sometime next year.
Lochte and Reid announced their engagement in October after the two began dating earlier this year. Lochte was competing on the ABC television series Dancing with the Stars at the time and was eliminated on Halloween after an eight-week run.
Lochte won a gold medal at the Rio Olympics after competing on the 800 free relay, and he later finished fifth in the 200 IM. He is currently serving a ten-month suspension from competition as punishment for his behavior early in the morning of August 14 in Rio and will be eligible to return to competition in July.