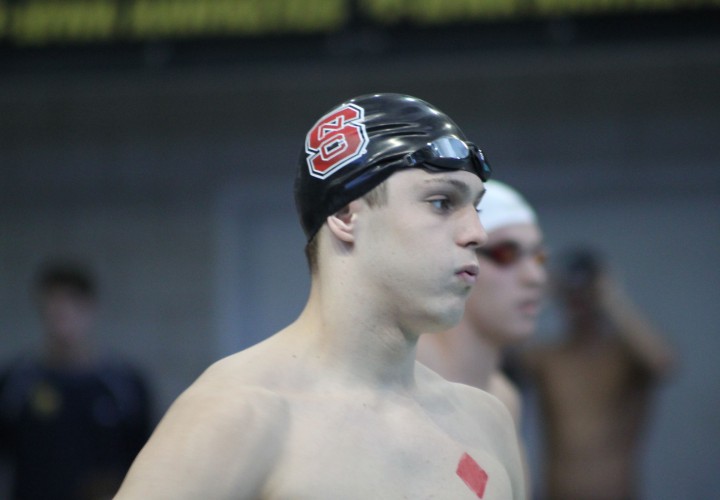 Photo Courtesy: Andy Ringgold
Last night, NC State had a pair of swimmers break 19 seconds in the men's 50-yard free at the 2016 ACC Men's Championships, and NC State has uploaded race video of the competition.
Original 50 free report:
The Wolfpack took the top two spots in this event, led by Ryan Held in 18.92, just .01 off the ACC record. The sophomore edged out teammate Simonas Bilis, who won the event in 2015, by .02. NC State is currently the only team in the NCAA that has two swimmers under 19 seconds.
1. Ryan Held (18.92), NC State
2. Simonas Bilis (18.94), NC State
3. Sam Lewis (19.49), North Carolina
Florida State's Jason McCormick took the B-Final in 19.68 while his teammate Ian Apple won the C-Final in 19.99.