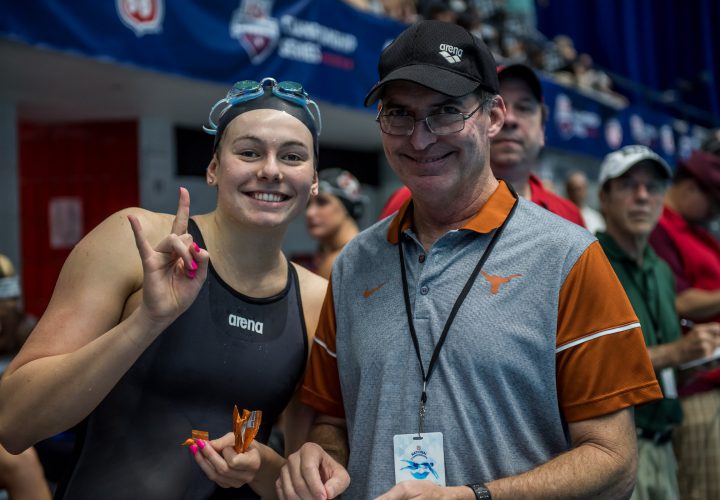 Photo Courtesy: Peter H. Bick
Editorial content for the 2017 USA Swimming Nationals is sponsored by TritonWear. Visit TritonWear.com for more information on our sponsor. For full Swimming World coverage, check event coverage page.
Fast swims abounded in day three prelims of the 2017 Phillips 66 Nationals as Olympians Lilly King and Kevin Cordes rattled the American Records in the women's and men's 50 breast.
Matt Grevers posted the top time of the night in the men's 50 back, while Ali DeLoof grabbed the women's top seed.
2016 Olympian and distance ace posted the fastest time in the women's 400 IM, ahead of veteran Elizabeth Beisel, while the men's race was topped by Chase Kalisz. To read the full recap from this morning's events, visit the Phillips 66 Nationals meet page.
Splash through Peter H. Bick's photos from day three prelims:
This slideshow requires JavaScript.