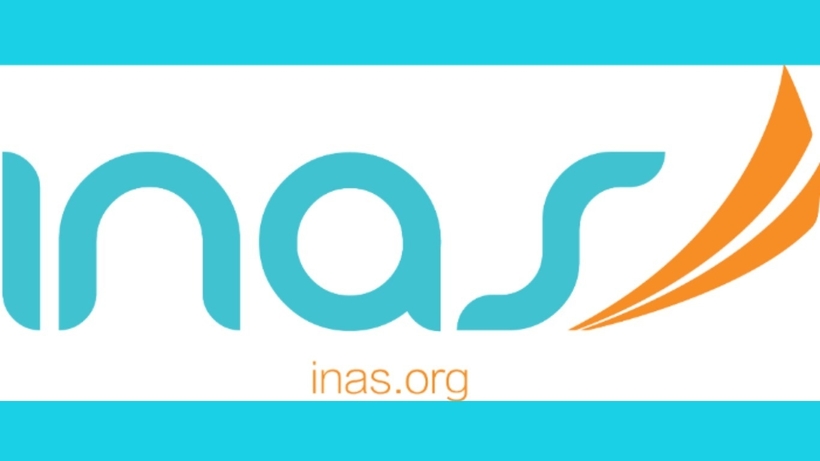 Photo Courtesy: International Federation for Intellectual Impairment Sport
More than 150 athletes from 20 countries are ready for the 2017 International Federation for Intellectual Impairment Sport (INAS) Swimming Championships which get underway in Aguascalientes, Mexico, on Wednesday (29 November).
The competition will be the first INAS Swimming Championships to be held in the Americas. It will also see the debut of trial eligibility groups for Down syndrome and autism.
In the existing S14 classification a star-studded line-up features returning champions, medallists and Paralympians.
Brazil's Felipe Caltran Vila Real is one of the headline acts.
Vila Real is the defending champion from the 2015 INAS Global Games, which also act as the World Championships, in the men's 200 butterfly. He is also a silver medallist in the 400m individual medley.
"I expect it to be a Championship full of good memories and achievements for me," he said. "I expect a good competition because the athletes there are really determined."
Also returning as a triple world champion is Chinese Taipei's Jo Lin Tu in the women's S14. Tu grabbed gold in the 50m, 100m and 200m butterfly in 2015.
Two Australians will be Tu's main rivals – Nikesha Harding and Jade Lucy.
Harding has her eye on the defence of her 50m breaststroke gold as well as good results in other events.
"When I became the 50m breaststroke champion at the Global Games it was my greatest moment!" Harding said. "I had specifically prepared for this event. I will certainly fight to retain my title in Mexico but there is an exceptional field of swimmers to beat. I have specialised in butterfly and I aim for fantastic results in the 50m, 100m and 200m fly. These are my pet events.
"I feel strong and ready to take on the world's best in Mexico. I earned the nickname 'The Machine' in Ecuador and I will make my country proud."
Jade Lucy is aiming to retain her 400m and 800m freestyle titles.
"Hopefully I can repeat my performance from the Global Games in 2015," Lucy said.
"The 400 free is one of my favourite events. I like the 800 free but don't have many opportunities to race it."
Morning sessions begin at 9am (CST) and afternoon sessions at 4pm each day between 29 November – 3 December.
Live results will be available here throughout the competition.
Medals will be awarded in four separate categories – S14, Down syndrome, autism and youth (under 17s).
Where there are enough athletes in the Down syndrome category to hold heats and finals, the finals will be contested in the afternoon sessions.
All other races will be run in the morning sessions as mixed class, with the winners in each trial category (Down syndrome and autism) awarded medals accordingly.
The S14 athletes in those races will then advance to the finals in the afternoon session.
Live updates and behind the scenes content will be available at INAS' Facebook and Twitter.
About INAS
INAS is the International Federation for Intellectual Impairment Sport, managing elite competition for 14 sports and promoting inclusion worldwide.
As well as the sports on the Paralympic programme – athletics, swimming and table tennis, – INAS provides competitions and supports eligibility and classification for basketball, cricket, cycling, football/futsal, equestrian, para hockey, rowing, alpine and Nordic skiing, taekwondo and tennis.
Press release courtesy of International Federation for Intellectual Impairment Sport.