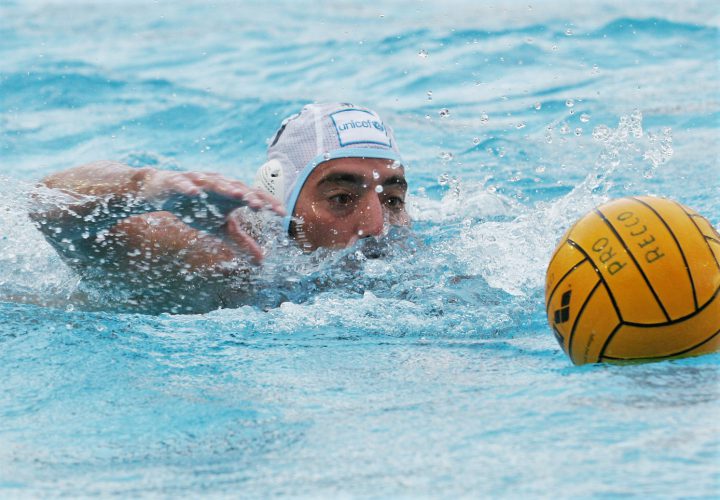 Maurizio Felugo. Photo Courtesy: Pro Recco
By Michael Randazzo, Swimming World Contributor
In a playing career spanning almost two decades, Maurizio Felugo won almost every single title and honor that water polo has to offer. Playing on teams that won a record-tying six Champions League titles, ten Italian League Championships ["il Scudetto"], nine Italian National cups and five LEN Supercup titles, Felugo is perhaps best known for his play with the Italian National Team—"Settebello"—where he appeared in 369 matches.
A three-time Olympian (Athens, Beijing, London), Felugo led the Settebello to a silver medal in the 2012 London Games, chipping in three goals in an 8-6 finals loss to Croatia.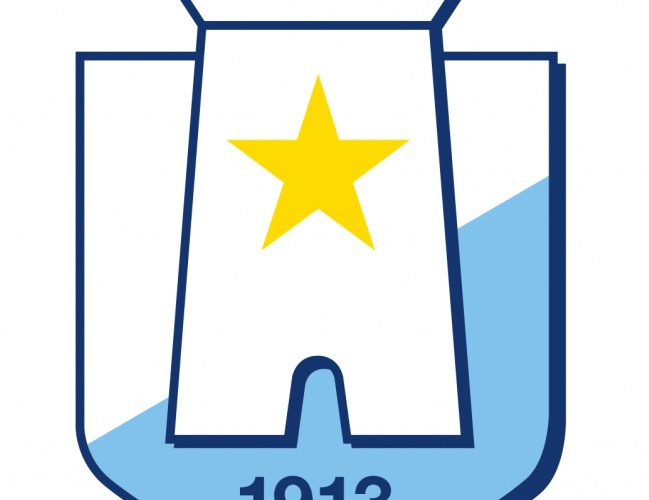 Following his retirement in 2015, Felugo went from leading in the water to directing from the office; he is now president of Pro Recco, the world's most prestigious water polo club. This role is fitting for one of the greatest players to have worn the tri-color cap of the Settebello. After a career defined by success at four different Italian clubs— Chiavari Nuoto (1988 – 1998); Savona (1998 – 2002); Posillipo (2002 -2006) and Pro Recco (2006 – 2015)—Felugo's new position allows him to continue his efforts to raise Italian prestige in international water polo.
Through Daniele Roncagliolo, Pro Recco's press liaison, Swimming World corresponded via email with Felugo about his career, including playing for some of the world's most famous water polo coaches; highlights from his career, including the game-winning goal in the 2011 FINA World Championship, his transition to water polo executive, and a view of American polo, including the future for Italian native Luca Cupido, who just completed a stellar college career at Cal-Berkeley.
– You had an impressive playing career for a number of professional teams. Talk about your time playing for Savona, Posillipo and Pro Recco.
The experience at Posillipo was the first one away from my region, despite leaving home at 17 years old to play in Savona for an ambitious team led by Claudio Mistrangelo, a great coach. In Naples I grew up a lot. I won my first Scudetto and my first Champions League title, measuring myself with extraordinary athletes every day.
It was the right choice before returning to Liguria and play with Pro Recco, the team for which I became well-known. Playing water polo for such a high-profile club is certainly challenging: on a physical level, because you train for five hours a day, and on a mental level because you have to live with the pressure of winning every match.
Training and competitions, with the club and Settebello, take so much time away from the family, they force you to sacrifice, but this is the life of the sportsman. I've been lucky to have beside me people who have always supported me.
– You represented your country many times in international competition. How important was it for you to play for Settebello, especially in the 2004, 2008 and 2012 Olympics?
Settebello is something magical for the Italians who play water polo: the first call was like a dream come true. The Olympics Games are the climax of a sportsman, getting on the podium in 2012 was something indescribable. We lost the final against Croatia, so the feeling was a mixture of disappointment, for not having reach the gold medal, and pride for the extraordinary result achieved.
– What is one of the most important moments of your career playing for Italy?
With the Italian National Team I have experienced many exciting moments and not just in the pool, because we were a united group outside as well.  It is clear that if I think of the sporting aspect, the most beautiful moment was in Shanghai in 2011: world champions thanks to my goal a few seconds from the end.  What more can you ask for?
– Among your many teammates was Stefano Tempesti, who had a brilliant career both for Pro Recco and for his country.

Stefano is a friend, a person with whom you can talk about everything: you can count on him. He is an example, the greatest goalkeeper in the history of water polo training every day as if he were the first, a model for all young water polo players.  In the pool, his presence is comforting: he instills great security to the team, you know that if you're wrong you still have a chance of rescue.
– You've played for two of the greatest coaches in the game: Allessandro Campagna (current Italian national team coach) and Ratko Rudic (Italian national team coach from 1990-2000).

Rudic and Campagna are two exceptional professionals. I think Sandro has learned so much from Ratko, first as a player and then as his assistant. They represent the utmost that our sport has offered over the past 30 years. I feel very lucky to have worked with both of them.
– You retired from competition in 2015. Please talk about transitioning to a leadership role at Pro Recco.
[It] was an unexpected, but very decisive change, I devoted myself professionally as when I was a player.
More than two years have passed and I can say it without problem: I am very happy with the choice I have made. I have faced a new world with so many difficulties, but my resolute approach has helped me. Sport is very helpful in having the right mindset.
– Unlike some of its rivals, Pro Recco has been able to maintain a level of excellence. Given the current state of the game, how sustainable is your club's success?
The credit for this success belongs to Gabriele Volpi. He loves Pro Recco and puts us in the best condition to work. The team has changed so many players over the years, but has never lost its identity. Victories are part of the DNA of the club: our history, sacrifices and passion are the stone on which we base the achievements of today and tomorrow. Someone may object: "the best players help to win." It's true, but alone are not enough.
– FINA has proposed fundamental changes to the game-including reduced rosters-that are targeted at Olympic competition. How do you believe these new rules, including the ratified idea of only 11 players for the 2020 Olympics, will impact international play?
These are not the problems to be solved if we want to improve water polo. I think coaches and players must be consulted before every decision about the game: FINA can get the right solutions from them.
11 players for the 2020 Olympics? Among all the initial proposed changes, this is the one that worries me least.
– I suspect that you're mostly focused on water polo in Europe but do you have any thoughts about the U.S. men's team?
The U.S. men's team has lost great champions and must be good to reopening a cycle by working in the long period without thinking of the immediate outcome. Three years seem like many, but they are not.
The US have a very young team that can grow if they send their athletes in Europe where the level of workouts and championships is higher. The coach will get the best out of these players.
– There's been speculation that Luca Cupido from the University of California might play for Pro Recco when he finishes his studies.
Cupido is a very strong player and would be comfortable with so many teams; no doubt his arrival in Europe would help him to improve, because he could measure himself every day with great champions.
He is from Santa Margherita, a place near Recco, therefore is clear if he ever decides to go home we will evaluate it with positivity. Now, however, he is focused on studies and as dad, rather than president, I say that he does good to arrange University at the top of his priorities.