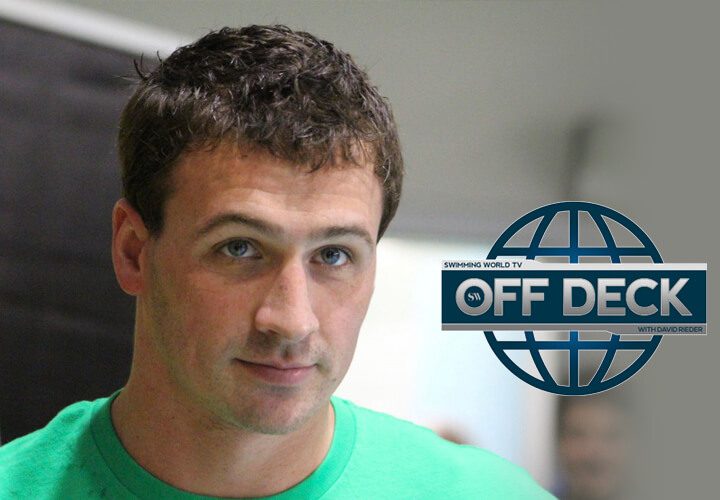 Photo Courtesy: Azaria Basile
On this episode of Off Deck, hear from 12-time Olympic medalist Ryan Lochte as he returned to competition at U.S. Masters Nationals over the weekend in Riverside, Calif.
Lochte sat down with host David Rieder to explain why he was motivated to return to the sport after his fourth Olympics this summer. He discussed what it felt like to not compete for nine months and how it felt to return at the Masters meet. Finally, he anticipated the coming birth of his first child, a boy.
Watch more episodes of Off Deck by clicking here.