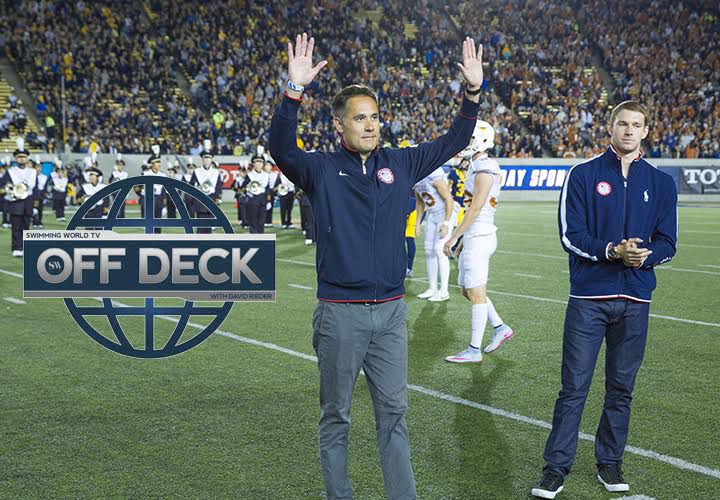 Photo Courtesy: ISIPhotos.com
Just days removed from returning to California after the Short Course World Championships in Windsor, Canada, Yuri Suguiyama called into Swimming World TV for a special Friday edition of Off Deck.
Suguiyama, in his fifth season as the associate head coach of the Cal men's team, served as the head coach for the American men at worlds. In this episode, Suguiyama described how his role as a head coach on the U.S. staff was different than his previous stints as an assistant and explained how he evaluated his team's overall performance.
Suguiyama also discussed a handful of the athletes he coached who were on the team: Tom Shields, who finished second in all three butterfly events in Windsor; Jacob Pebley, who won two silver medals; and Josh Prenot, apparently an aspiring butterflyer.
Watch the full episode below.
Arthur Albiero, the U.S. women's head coach at Short Course Worlds, was a guest on Wednesday's episode of Off Deck. That show can be found here.