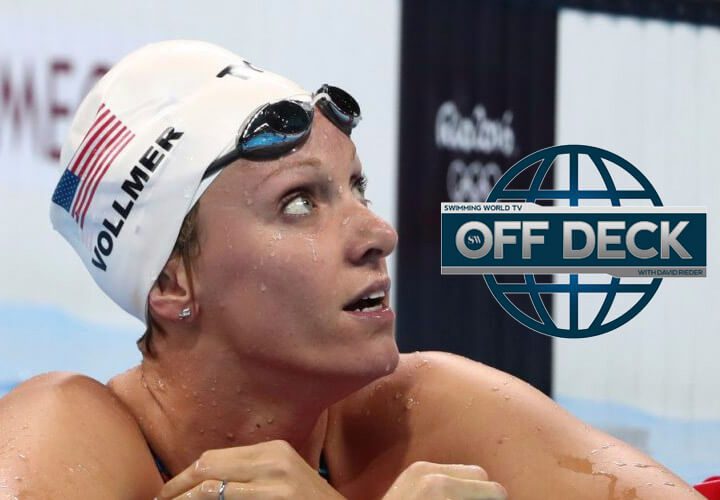 Photo Courtesy: Erich Schlegel-USA TODAY Sports
On this week's episode of Off Deck, hear from Dana Vollmer after she competed in the 50 free while six months pregnant at the Arena Pro Swim Series meet in Mesa.
After her race, Vollmer explained why she did not care all that much about her time and what it meant to be back on deck with her friends and Olympic teammates at a meet. She also discussed why she chose to reveal that her new baby will be a boy by the color techsuit she wore. She also gave some insight on when she plans on returning to full-time racing.
Watch other episodes of Off Deck by clicking here.