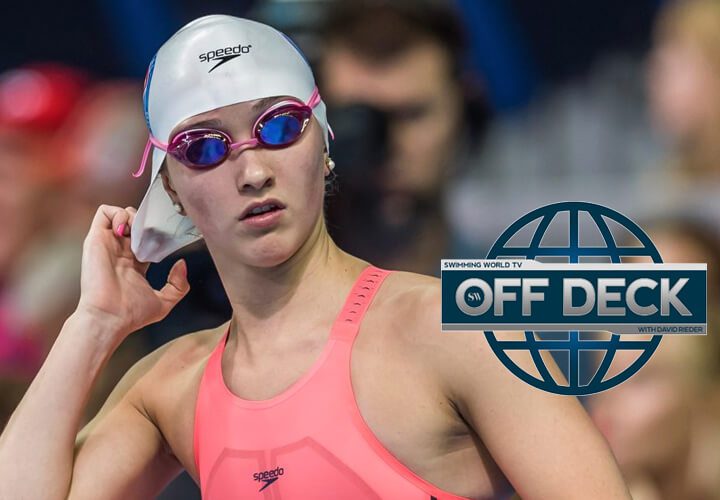 Photo Courtesy: Peter H. Bick
U.S. National team butterflyer Cassidy Bayer announced this week that she will attend and swim for Cal-Berkeley in the fall of 2018, and she joined this week's episode of Off Deck to discuss that commitment.
Bayer, the third-place finisher in the women's 200 fly at last summer's Olympic Trials, explained why she decided to commit early and what felt right about saying yes to the Golden Bears and head coach Teri McKeever. Bayer also discussed her recovery from a fall knee injury and her return to competition while explaining how much she still thinks about her results from Olympic Trials.
Watch more episodes of Off Deck by clicking here.