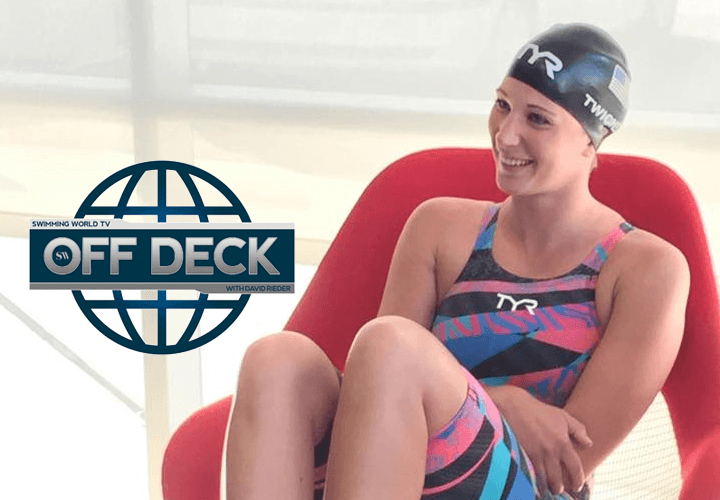 Following her victory in the 10k race at the U.S. Open Water National Championships, Ashley Twichell joined this week's episode of Off Deck.
Twichell discussed how it feels to be back on the World Championships team and to be swimming the 10k race for the first time. She explained how she ended up so far ahead of the field in the 10k race at U.S. Nationals and how she strategizes her races.
She also discussed how a Duke alum ended up training at the University of North Carolina and reacted to winning a silver medal at the Short Course World Championships in December.
Twichell was featured on the cover of the most recent Swimming World Biweekly. Watch more episodes of Off Deck by clicking here.