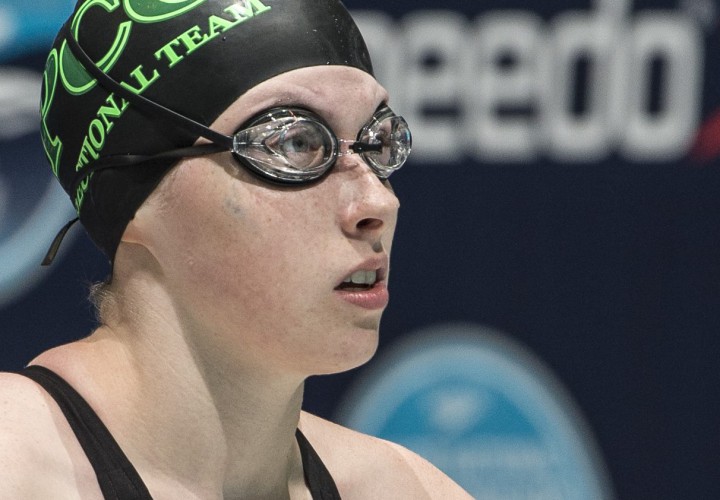 Photo Courtesy: Peter H. Bick
PLYMOUTH, Michigan, September 29. The rivalry between the Indiana Hoosiers and Michigan Wolverines continue to heats up, and the recruiting battles are just a sign of that Big Ten bred fight.  The Hoosiers scored a big victory today in the ongoing battle as head coach Ray Looze poached the top recruit in the State of Michigan as Livonia Community's Miranda Tucker has committed to the Hoosiers.
Tucker, ranked 12th in the Class of 2015 by CollegeSwimming.com, gives the Hoosier Class of 2015 some serious breaststroke firepower after already gaining the commitment of Indiana's Lilly King.
Tucker has some serious breaststroke speed, having a 1:01.36 in the 100-yard breaststroke and a 2:10.53 in the 200-yard breaststroke to her credit.
She's also pretty versatile as well as the Waterford Kettering High product has a 1:59.92 in the 200-yard IM as well as a 53.61 in the 100-yard fly.  Not to mention a 2:00.25 in the 200-yard fly as well.