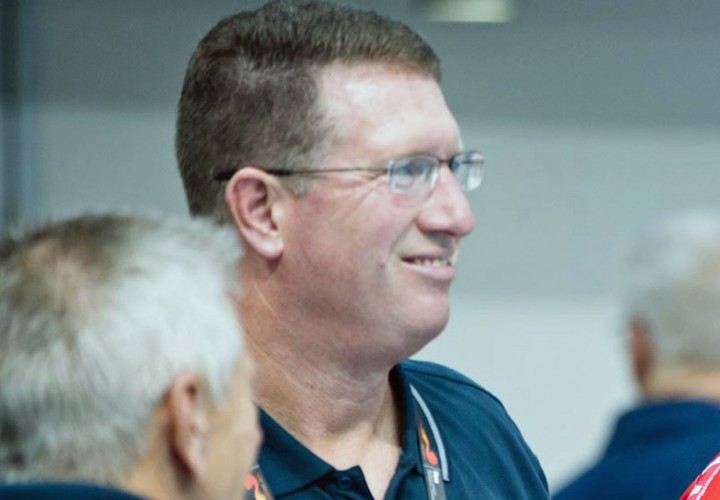 Photo Courtesy: Singapore Swimming Federation
Austin-based Nitro Swimming has another reason to celebrate this week, as head coach Tim O'Brien was named developmental coach of the year by USA Swimming at the annual convention banquet.
O'Brien and his team made news earlier this week when news broke that quick thinking by team parents saved the life of a 15-year-old swimmer in need of help after becoming unresponsive at a recent practice. Now, USA Swimming is praising O'Brien's work in molding champions in the pool.
O'Brien hasn't wasted any time in creating success in central Texas. He's been with the team since it officially made its debut in 2007, and the team has won numerous national team titles at the very popular Texas Age Group Swimming Championships and was named a Gold Medal Club by USA Swimming in 2015.
The roster of swimmers who have achieved national and international success at Nitro grows each year. Possibly the most-known name currently a part of the program is Sean Grieshop, who developed from national age group record setter to junior world champion in about a year. Taylor Abbott expanded the program's success to open water in 2014 with a win in the 5K at the junior open water world championships. Abbott also earned silver in the 1500 free at this summer's junior world championships to give Nitro two medalists at the meet.
Two alumni of the team — Will Licon and Matt Ellis — are now national champions not far away at the University of Texas.
O'Brien joins a very prestigious list of former winners of this award: Gregg Troy, Bob Bowman and Randy Reese.