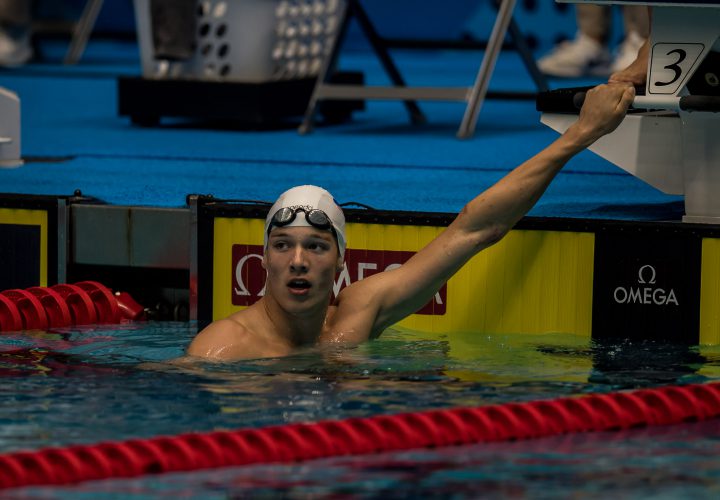 Photo Courtesy: Peter H. Bick
High school senior student-athletes were recognized by the National Interscholastic Swim Coaches of America for their efforts during the 2016-2017 season on this year's All-America lists. NISCA has released lists for swimming and water polo, in addition to Academic All-America and Scholar Teams.
Some of the big names highlighting the lists of the top performers this high school season were Drew Kibler, Reece Whitley, Morgan Tankersley and Lucie Nordmann.
The lists for swimming can be found by clicking below for each high school swimming event.
Other All-America lists can be accessed below:
Academic All-America: Girls — Boys
The NISCA Academic All-America list, compiled by NISCA from applications received by mail or online, rewards seniors who have achieved at least the minimum grade point average set by NISCA, and does not take athletic accomplishment into account except that student-athletes must have participated in an aquatic sport for their high school and lettered in the sport.
The list of Scholar Teams recognizes swim teams with the top cumulative GPA.
Find more information about the All-America awards program on NISCA's website by clicking here.