Gabby Rose Qualifies for Olympic Trials in 100 Breaststroke at Age 46 (Race Video)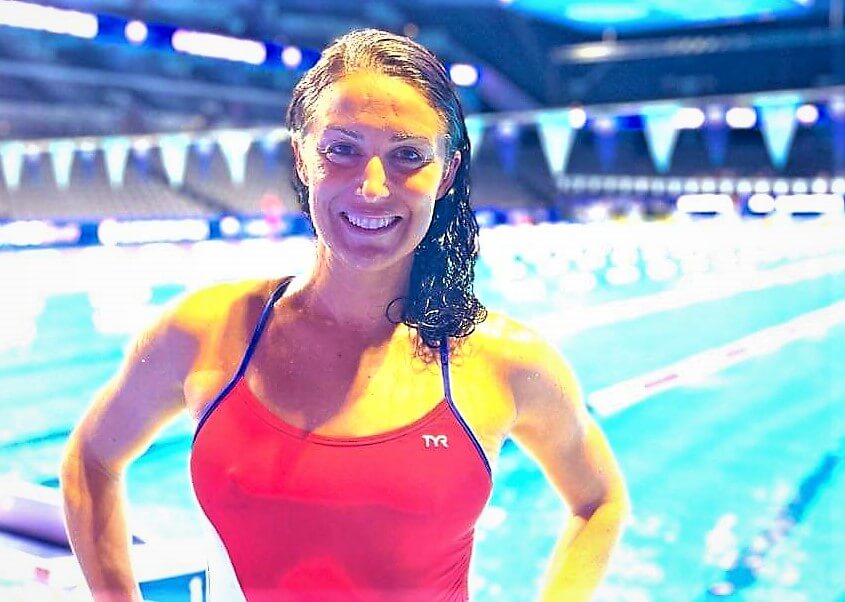 Photo Courtesy: Gabrielle Rose via Facebook
Left Sidebar
Gabby Rose Qualifies for Olympic Trials in 100 Breaststroke at Age 46
A two-time Olympian more than two decades removed from her last international racing experience will return to the U.S. Olympic Trials next year. Gabby Rose has lowered numerous masters world records this year, including six different short course yards USMS marks in the 45-49 age group at the Spring National Championships earlier this year, and she swam well under the Masters world record times in the 45-49 women's 100 and 200-meter breaststroke later in the summer.
But none of that was as impressive as her feat this weekend at the Southern Pacific Senior Meet, where Rose earned a Trials qualifying time in the 100 breast. She finished second in the race in 1:09.82, about a half-second behind former USC swimmer Isabelle Odgers (1:09.29), and Rose's mark was under the Olympic Trials time of 1:10.29.
In the process, Rose obliterated her summer 2023 best time of 1:11.68, which was in turn significantly faster than her own official Masters world record of 1:12.34. This latest effort that got her a spot at Trials is also unlikely to count as a Masters world record since it was achieved in a competition sanctioned only by USA Swimming, but it should count as a USMS mark.
Rose was a member of Brazil's Olympic team at the 1996 Olympics before representing the United States four years later in Sydney, where she finished seventh in the 200 IM. Rose later won World Championships gold medals as a prelims relay swimmer in the 400 free relay and 800 free relay at the 2003 World Championships, and in 2002, she won a trio of silver medals at the Short Course World Championships plus Pan Pacs silver in the 200 IM.
Race Video: