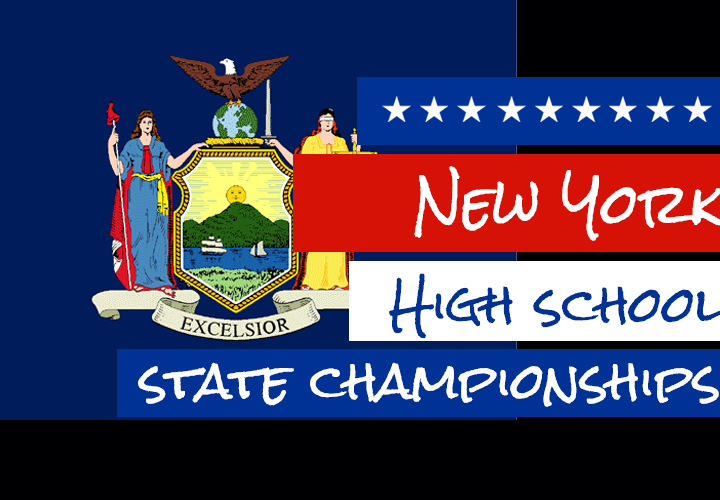 Agon is the proud sponsor of all high school coverage (recruiting, results, state championships, etc.) on SwimmingWorld.com. For more information about Agon, visit their website AgonSwim.com.
By Katie Wingert, Swimming World College Intern. 
The stakes are high as New York's top high school swimmers and divers gather this weekend at Ithaca College for the 2016 New York Girls Federation Championships.
Preliminaries will kick off on Friday, Nov. 18 at 10 a.m., and Saturday will bring championship finals, also at 10 a.m.
Pittsford Sutherland High School is looking to earn the state title for the third consecutive year with a talented squad led by the decorated Lindsay Stone. At the Section 5 Championship Meet, Stone broke a 21-year-old state record in the 500 freestyle. The returning champion and senior now enters into the state championships at 4:46.80, six seconds ahead of the field. Stone also claims the first seed in the 200 free, an event in which she was runner-up last year.
Stone is not the only talent that New York has to offer this year. Pittsford will face a tough field of competition, as New York's elite high school meet promises to bring together a number of dynamic stand-outs.
In the 50 freestyle, Pelham's Katherine Douglass leads at 22.32, over a second faster than the rest of the pack. Douglass' time broke Dara Torres' National Age Group Mark for ages 13-14 at the Section 1 Championship Meet. Additionally, Douglass enters the 100 freestyle as the number one seed and the only woman under 50 seconds.
In the 100 butterfly and 100 backstroke, returning champion Kristen Romano looks to bring home two more golds for Long Beach. Teammate Margaret Aroesty, last year's champion in the 100 breaststroke, currently sits at 10th seed, but looks likely to make a vertical leap in the rankings. Olivia Jack from Burnt Hills-Scotia Glenville, last year's runner up in 100 breaststroke, currently rests on top as the competitors enter preliminaries.
The 200 I.M. promises to bring together a large group of veterans from last year's top ten, including top seed Aroesty, the returning gold medalist. Also of note among the eight returners to the top ten are Olivia Sapio, seeded second, and Katrina Wardner, seeded ninth, who are both seniors from Orchard Park.
Psych sheets are available here.