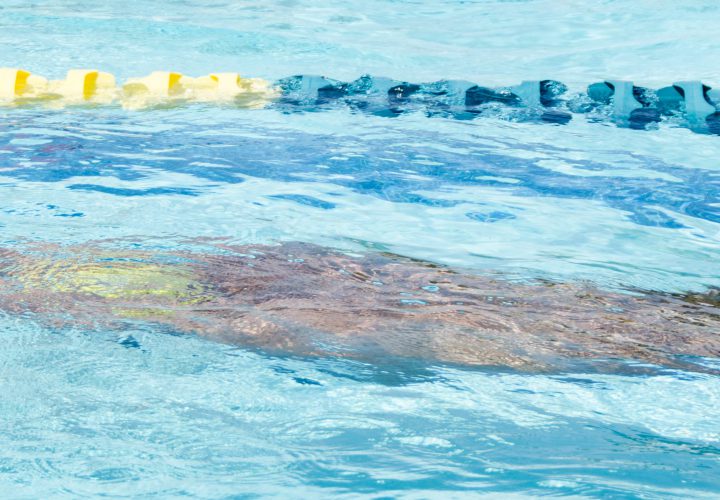 Photo Courtesy: Brooke Wright
Agon is the proud sponsor of all high school coverage (recruiting, results, state championships, etc.) on SwimmingWorld.com. For more information about Agon, visit their website?AgonSwim.com.?National Records for High School Are Pending Application Verification.? Click Here to Learn More
Agon is the proud sponsor of all high school coverage (recruiting, results, state championships, etc.) on SwimmingWorld.com. For more information about Agon, visit their website AgonSwim.com.
Nevada high school state championships will take place on Saturday with both a 3A and a 4A state title for the men and the women.
Boulder City High School appears poised to dominate the women's 3A meet. The team is the top seed in the 200 medley relay by 16 seconds and also leads the way in both freestyle relays. Boulder City has four of the top eight seeds in the 200 freestyle, a trend that continues throughout the event lineup.
Montana Lloyd, the 100 backstroke state record holder, is one of the team's leaders. She's top seed in the 100 backstroke and 200 IM. Mandy Gebhart has a ten second lead over the field in the 200 freestyle entry times and she leads the way into the 500 freestyle by a full 26 seconds.
On the men's side of the 3A action, Boulder City also leads the way in both freestyle relays, but by much smaller margins than their female teammates. The team's Braden Klouse has two top seeds, the 100 and 200 freestyles.
Truckee's Cooper DeRyk is the 50 freestyle state record holder with a 20.84. He's seeded under that time at 20.81. He's also top seed in the 100 butterfly, where his 50.40 is quicker than the 2013 state record of 50.69.
Most of the events on the 4A side have a little more depth and less of a time spread across the top eight swimmers. Based on the psych sheet, Green Valley appears to be the strongest team on the women's side. Victoria Navarro and Valerie Kitchens take the top two seeds in the 200 freestyle. Navarro leads the way in the 100 freestyle and Kitchens is also in the top four.
The team's Abby Richter is the sole swimmer under two minutes in the 200 IM. She's also the fastest entrant in the 100 backstroke, an event where she is the state record holder.
The men's 4A meet appears to be the closest of the weekend. Three teams (Legacy, Coronado, and Foothill) each take a top relay seed.
Legacy's Tama Tuitama is the fastest entrant in the 100 breaststroke and 200 IM, both by solid margins. Denver Renner of Foothill is top seed in the 200 freestyle, but he has a few swimmers on his tail. He's also second seed in the 100 butterfly.
Green Valley's Hunter Mecham has the middle lane for the 50 freestyle but the top spot in the 100 goes to PALV's Dylan Skeiwert.
Full psych sheets available here.