NCAA Announces Changes to Transgender Athlete Policies Effective Immediately; Defers to USA Swimming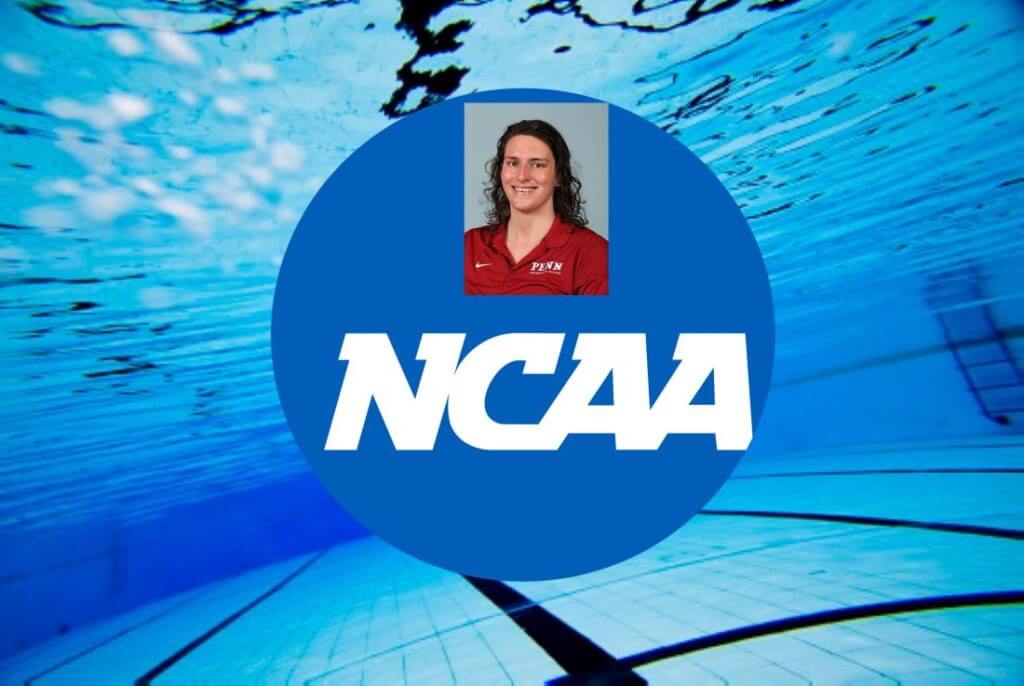 Left Sidebar
NCAA Announces Changes to Transgender Athlete Policies Effective Immediately; Defers to USA Swimming
Following a Board of Governors meeting Wednesday, the NCAA has announced changes to its policies regarding transgender athletes participating in women's sports, and those changes could impact the ability of Penn's Lia Thomas to compete in this season's NCAA Championships. While trans females were previously allowed to compete in women's events after undergoing one year of hormone-suppression therapy, the new policy will bring U.S. collegiate sports in line with national and international governing bodies and with the international Olympic movement.
In the case of swimming, this means that NCAA athletes will be governed by USA Swimming regulations regarding transgender participation.
The NCAA said in a press release Wednesday evening: "Like the Olympics, the updated NCAA policy calls for transgender participation for each sport to be determined by the policy for the national governing body of that sport, subject to ongoing review and recommendation by the NCAA Committee on Competitive Safeguards and Medical Aspects of Sports to the Board of Governors. If there is no NGB policy for a sport, that sport's international federation policy would be followed. If there is no international federation policy, previously established IOC policy criteria would be followed."
The press release goes on to say that transgender athletes "will need to document sport-specific testosterone levels beginning four weeks before their sport's championship selections" beginning with the 2022 winter championships, which includes swimming and diving in March, and in future seasons, athletes will need to show documented levels of testosterone at the beginning of the season, six months later and four weeks before championships.
However, there is a caveat: according to the release, "The Board of Governors urged the divisions to provide flexibility to allow for additional eligibility if a transgender student-athlete loses eligibility based on the policy change provided they meet the newly adopted standards." That "flexibility" may allow currently-eligible trans athletes, a group that includes Thomas, to continue competing for the remainder of the season even without meeting the documented levels.
USA Swimming does not have a formal policy regarding transgender athletes, but the organization typically follows IOC medical criteria when applicable. Such criteria state that "trans female athletes must demonstrate a total testosterone level in serum below 10 nmol/L for at least 12 consecutive months prior to competition and must remain below this threshold throughout the period of desired eligibility to compete in the female category in any event." However, it is unclear if this standard will apply to NCAA competition, and Swimming World has reached out to the NCAA for clarification.
It is also unclear whether USA Swimming plans to make any changes to its transgender participation policies that would also affect the NCAA.
Thomas currently owns the fastest times in the nation in the women's 200 and 500-yard freestyle, and she figures be among the top contenders in those events along with the 1650 freestyle at the NCAA Championships in March.
"We are steadfast in our support of transgender student-athletes and the fostering of fairness across college sports," said John DeGioia, chair of the board and Georgetown president, according to the release. "It is important that NCAA member schools, conferences and college athletes compete in an inclusive, fair, safe and respectful environment and can move forward with a clear understanding of the new policy."
Update: In a memo released to institutions Thursday afternoon, the NCAA reiterated it stance that transgender athletes "must provide documentation to the CSMAS within four weeks before the selections date for their championship." The memo added that "student-athletes who have already fulfilled the 2010 NCAA policy need only provide one validated serum testosterone level." For any transgender athletes competing in non-championship events for the remainder of the academic year, they do not need to fulfill any new requirements so long as they meet the old requirement of one year of hormone-suppression therapy.
Click here to read the full release from the NCAA.