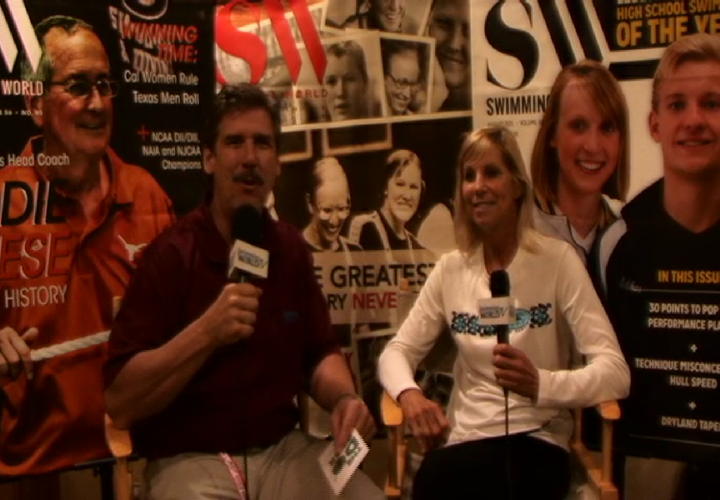 In this episode, International Swimming Hall of Fame swimmer, Karlyn Pipes, sat down with Swimming World Magazine Publisher, Brent Rutemiller, in a candid conversation about her addictions that drove her to success and failure.
Pipes co-authored a book called The Do Over with Tito Morales that will be out on the market later this year. The book tells of her life struggles with addictions and how swimming was both demon and savior.
This is an interview that every parent, teenager, athlete, and coach involved with sport should watch.
Watch This Episode of the Morning Swim Show

Special thanks to FINIS for sponsoring the Morning Swim Show's interview segments in the FINIS Monitor. Download The FINIS Custom Suit Catalog. Visit FINIS to learn more about their innovative products for aquatic athletes.
To send comments or suggestions about content on The Morning Swim Show, click here to send an email.