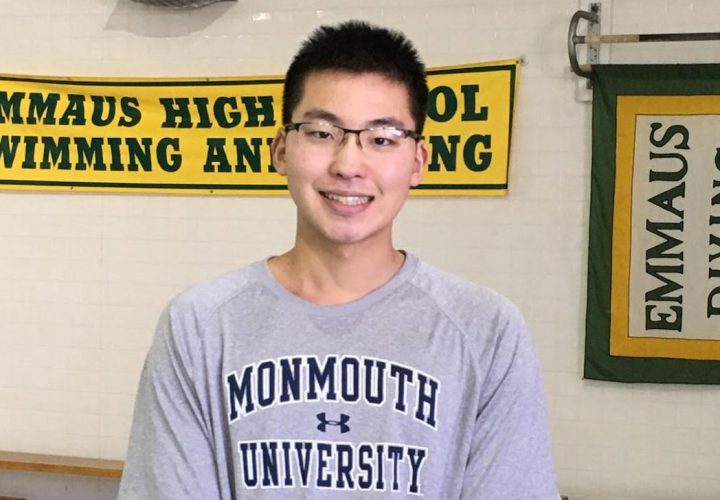 Photo Courtesy: Kathy McAllister
Agon is the proud sponsor of all high school coverage (recruiting, results, state championships, etc.) on SwimmingWorld.com. For more information about Agon, visit their website AgonSwim.com.
To report a college commitment, email HS@swimmingworld.com. Join Swimming World's Watch List
NEW COMMIT: Patrick McAllister has given his verbal commitment to swim for Monmouth University beginning in the 2018-2019 season. McAllister is from Emmaus, Pennsylvania where he is a senior at Emmaus High School.
His best times are:
100 Free 47.41
50 Back 24.60
100 Back 52.97
200 Back 1:54.40
McAllister is already in scoring range in the Metro Atlantic Athletic Conference Championships. At last year's meet he would have finished sixth in the 200 backstroke. Monmouth freshman Eric Sorensen was in the B final last year. He'll be able to train with McAllister for two years. He also would have been a 100 backstroke B finalist and the team's top finisher. It took a 47.09 to make the 100 freestyle final at last year's meet. McAllister would have been Monmouth's top finisher in the event. The team was led by two freshmen- Yannick Lyons and Frank Nicola. They'll overlap with McAllister for two years.