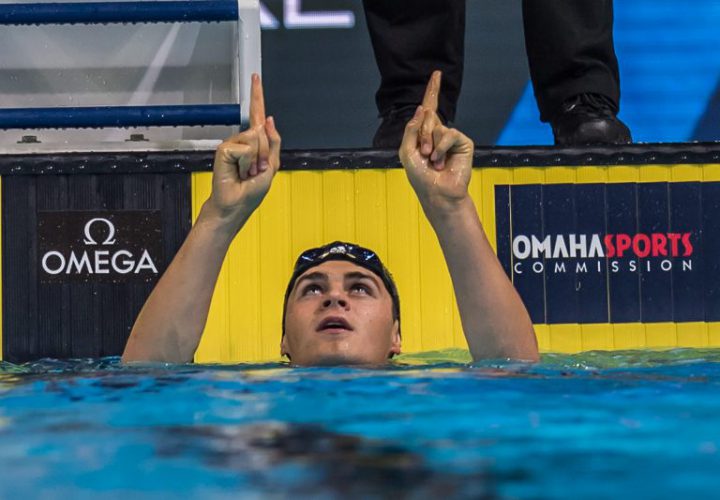 Photo Courtesy: Peter H. Bick
Editorial content for the 2017 FINA World Cup is sponsored by TritonWear. Visit TritonWear.com for more information on our sponsor. For full Swimming World coverage, check event coverage page.
18-year old Michael Andrew took down his own World Junior Record in the 100m individual medley on the first night of competition of the final stop of the 2017 FINA World Cup circuit.
In tonight's race, Andrew was a little over a second behind World Record holder, and gold medalist in the event, Vladimir Morozov. Tonight Andrew posted a 51.65, which is about two tenths under the 51.86 he produced at the Beijing World Cup.
Comparative splits:
Beijing: 23.50 (28.36) = 51.86
Singapore: 23.57 (28.08) = 51.65.
From looking at the data we can see that Andrew took the race out a little slower over the first 50 in Singapore, but brought it back faster over the second 50 than he did in Beijing.
For a complete recap of all of tonight's events, click here.