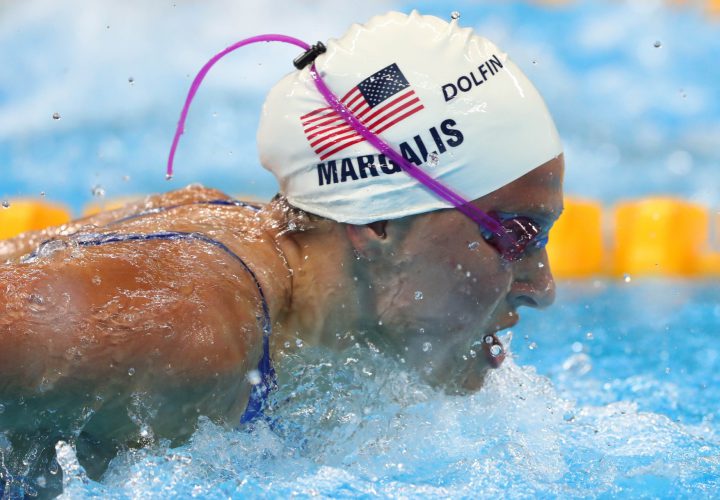 Photo Courtesy: Rob Schumacher-USA TODAY Sports
Editorial content for the 2017 Arena Pro Swim Series Atlanta is sponsored by Arena. Visit ArenaUSA.com for more information on our sponsor. For full Swimming World coverage, check out our event coverage page. CLICK HERE FOR LIVE RESULTS
Women's 200 IM
Melanie Margalis shined in finals of the women's 200 IM, finishing close to three seconds ahead of the competition. Margalis topped the competition with a final time of 2:11.43, finishing exactly one second off her 2017 best of 2:10.43 from the Indy stop of the arena Pro Series.
Monika Gonzalez-Hermosillo touched second in finals, stopping the clock at a 2:14.40. She was followed to the wall closely by Brooke Forde and her time of 2:14.59.
Siobhan Haughey collected a fourth place finish of 2:14.79, while Vien Nguyen was fifth with a time of 2:15.58.
Bethany Galat grabbed sixth place with a 2:15.65, followed by Alexandra Wenk and her time of 2:17.04.
Margaret Aroesty completed the 'A' final with a 2:18.94 for eighth.