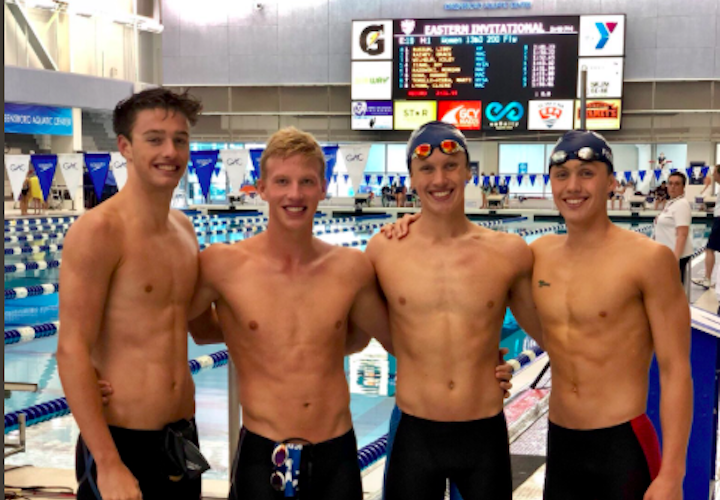 Photo Courtesy: Twitter @RAYSswimming
The boys of Mason Manta Rays posted a new National Age Group (NAG) record in the 200 medley relay, while swimming at the 2018 SGSA 63rd Anual Eastern Invitational in Greensboro, NC.
The quad of Carson Foster, Jake Foster, Jacob McDonald, and Adam Chaney delivered a combined time of 1:43.02 to etch past the previous record of 1:43.24. The previous record lasted for five years and was set by Alex Snarske, Kyle Aerne, Connor Black, and Bogden Balteanu of Cats Aquatic Club in Illinois.
Splits:
2018: 26.55 / 28.63 / 25.30 / 22.54 = 1:43.02
The SGSA 63rd Anual Eastern Invitational continues through the weekend, opening up the possibility that more NAG records could come tumbling down.