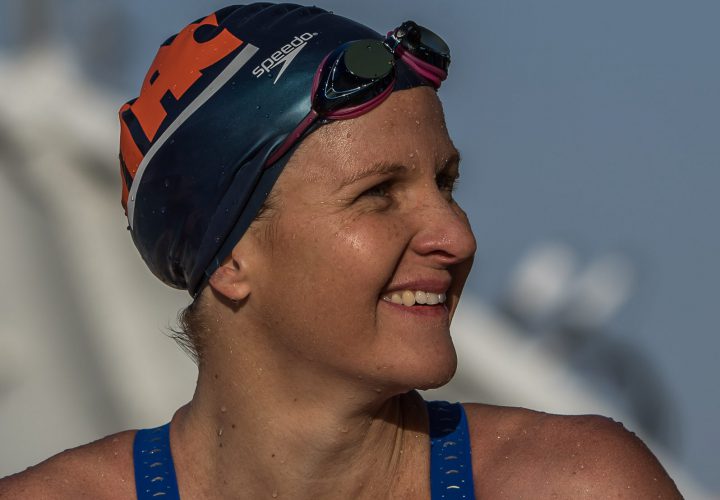 Photo Courtesy: Peter H. Bick
Kirsty Coventry, who has kept plenty busy in the world of athletics since retiring from swimming in 2016, will take on the role of chair of the IOC Athletes' Commission. Coventry was appointed by IOC President Thomas Bach at a joint meeting between the ICO Executive Board and the athletes commission in PyeongChang, in advance of the Winter Olympics.
Coventry has been active on the commission since 2012 and will now take on the role of developing the strategy proposed by outgoing chair Angela Ruggiero at the International Athletes' Forum in November.
"The main objectives I would like to focus on are the implementation of this great strategy that we have all worked so hard to bring together," said Coventry, according to the official release announcing her appointment. "We also need to ensure we continue to improve and be proactive with our communications. This will help us to build a stronger global athlete community that is truly reflective of the athlete representatives."
In addition to her IOC work, Coventry is a vice president with the International Surfing Association and has also contributed to the WADA Athletic Committee and the Tokyo 2020 Coordination Committee.
Coventry swam in five Olympic Games, where she won even medals between 2004 and 2008, including back-to-back golds in the 200 back. She remains the second-fastest swimmer in history in that event, and her final race was the 2016 Olympic final of the 200 back. She also was Zimbabwe's flag-bearer for the Opening Ceremonies in both 2012 and 2016.
Read the official announcement from the IOC here.