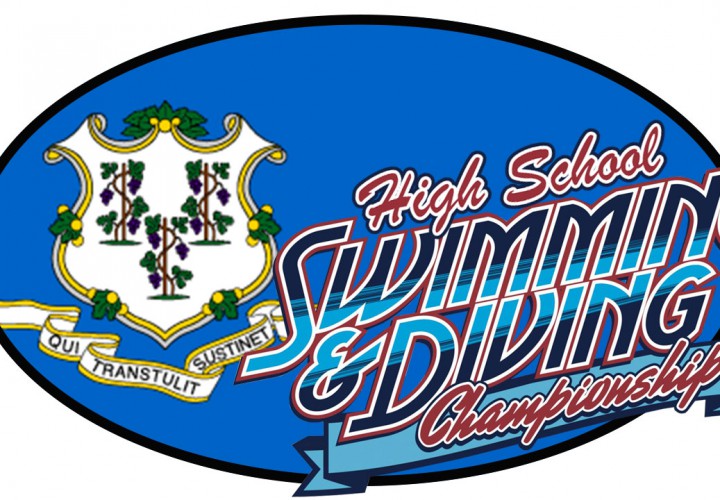 Photo Courtesy: Swimming World
Agon is the proud sponsor of all high school coverage (recruiting, results, state championships, etc.) on SwimmingWorld.com. For more information about Agon, visit their website?AgonSwim.com.?National Records for High School Are Pending Application Verification.? Click Here to Learn More
Agon is the proud sponsor of all high school coverage (recruiting, results, state championships, etc.) on SwimmingWorld.com. For more information about Agon, visit their website AgonSwim.com.
Greenwich scored 633.5 points and Cheshire scored 477 to finish first and second at the 2017 Connecticut High School Girls Swimming Open Championships. This was the third straight open title for Greenwich.
It was Cheshire that was first to the wall in the 200 medley relay. Alexandra Tyler, Elizabeth Boyer, Julia Stevens, and Sophie Murphy finished in 1:44.53, a half second ahead of Greenwich's Samantha Ennis, Meghan Lynch, Kelly Montesi, and Louisa Bjerke in 1:45.00.
Tylor Mathieu, a junior from RHAM, won the 200 freestyle in 1:50.38, ahead of a 1:51.54 from Greenwich's Lillian Clisham and Ridgefield's Anna Turner's 1:52.43. Mathieu also won the 500 free with a 4:55.66. Cheshire's Stevens was also under five minutes (4:59.92) and Darien's Carly Rutledge (5:00.11) finished third.
Greenwich freshman Lynch raced to a state and open record in the 200 IM. She touched the wall in 2:00.08, nearly a second faster than the 2010 mark of 2:00.90. Boyer, a Harvard commit, was runner up in 2:03.59. Lizzy Colwell of New Cannan was back in third with a 2:05.07.
Staples junior Marissa Healy led three women under 24 in the 50 free. She grabbed gold in 23.63. Cheshire's Murphy (23.80) and Weston's Charlotte Proceller (23.89) were second and third.
Greenwich's Montesi lowered her own state record in the 100 fly with a 53.88, well ahead of the field. Montesi also dominated the 100 back with a 54.87. Hall's Margaret Mantz (56.97) eded Healy (56.99) for silver in the 100 fly. Healy's teammate Esme Hunter won the 100 free with a 51.30 while Shelton's Simona Visinski (51.71) was second ahead of Murphy (51.87).
New Canaan's Claire Ross won one meter diving with 498.60 points.
Shelton won the 200 freestyle relay in 1:36.88 with the team of Emma Parkes, Louise Kim, Caitlin McGuire, and Visinski. Greenwich's Julia Merrill, Louisa Bjerke, Kortney Knudsen, and Emily Warner out touched New Canaan's Caroline Sweeney, Alexandra Yee, Maddie Haley and Colwell by .01, 1:37.98 to 1:37.99.
Boyer moved up from her runner up 200 IM to 100 breaststroke gold with a 1:03.15. Lynch and Colwell tied for silver in 1:03.38.
The Greenwich team of Montesi, Merrill, Lillian Clisham, and Lynch posted a 3:27.00 to win the 400 freestyle relay and lower their own state record of 3:27.16 set earlier this year.
Full results available here.