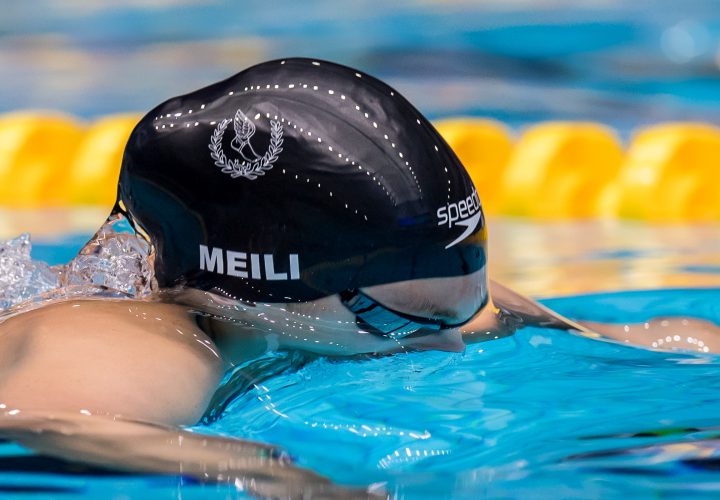 Photo Courtesy: Peter H. Bick
Editorial content for the 2017 USA Swimming Nationals is sponsored by TritonWear. Visit TritonWear.com for more information on our sponsor. For full Swimming World coverage, check event coverage page.
Olympic bronze medalist Katie Meili made her first World Championship team on Friday night in the 100 breast at the 2017 Phillips 66 USA Swimming National Championships. In an interview after the meet on Friday, she announced she will be attending Georgetown Law School in August. She also said she is not retiring for sure but she has no definitive arrangements plans after the World Championships in Budapest this summer.
Meili will be swimming in her first World Championships in just over three weeks where she will swim the 100 and 50 breast. She may be starting school in Georgetown in the fall, but she has given no signs she will retire. She does not have any definitive plans about her training future but she insisted this is not a retirement plan.
Meili graduated from Columbia in 2013 with a Psychology degree. The full video of her interview will be published later.