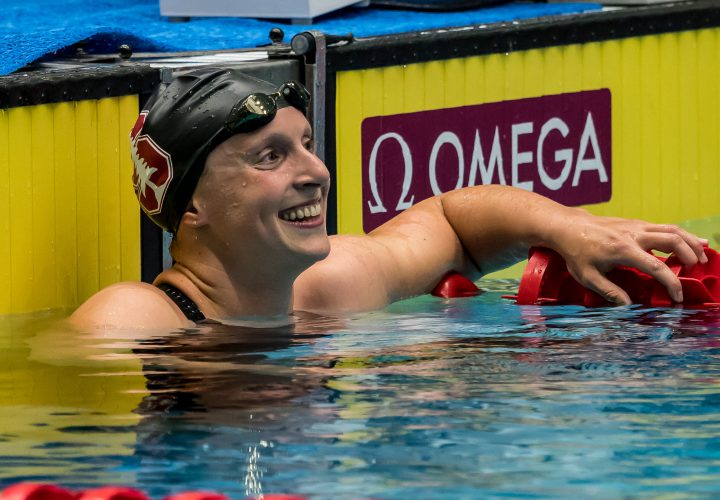 Photo Courtesy: Peter H. Bick
For the second year in a row, Olympian and NCAA Champion Katie Ledecky has been nominated for an ESPY award. This year she is nominated under the category of "Best College Athlete." 2018 marks the 26th year that the ESPYS will run and will feature retiring race car driver, Danica Patrick, as the host. This will be the first year that a woman has hosted the ESPYS.
Ledecky's entry on the ballot highlights her contributions to the Stanford Cardinal as a member of the NCAA Championship team for both 2017 and 2018, as well as her individual victories in the 500-yard and 1650-yard freestyles.
Oklahoma's Baker Mayfield (football), Villanova's Jalen Brunson (basketball) and South Carolina's A'ja Wilson (basketball) are also featured in the category for "Best College Athlete."
The show is slated to be aired live on ABC on July 18th at 8 p.m.
Fans can vote for the 2018 ESPY awards at ESPYs.com and can view the full list of nominees by clicking here.