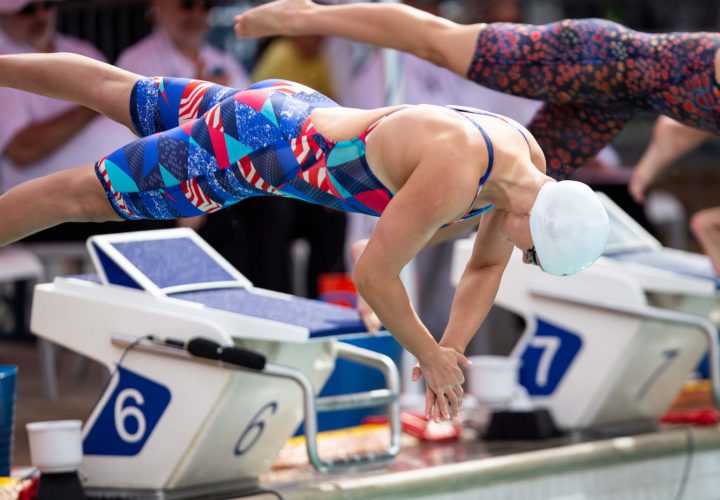 Photo Courtesy: Becca Wyant
Katie Ledecky has had a whirlwind of a start to her career as a professional swimmer and it just keeps getting more exciting. Earlier this week, the two-time Olympian announced via social media that she would be gracing the July cover of National Geographic Magazine.
Ledecky's cover marks the first time in history that an Olympic swimmer has graced the cover of Natoinal Geographic. The magazine hits newstands on June 26th.
Ledecky is one of multiple top-tier athletes featured in an article titled "Building a Better Athlete: How science is testing the limits of human speed, strength, and endurance." The article also features track and field Olympian Usain Bolt, Paralympian Jarryd Wallace, weightlifter CJ Cummings, and fellow swimmer Michael Andrew.
The article dives into the mechanics of training, interviewing coaches and athletes alike to gain a better sense of how they train amongst the many resources that new-age technology has provided.
Ledecky also shared a photo of herself that will be featured within the article via social media.