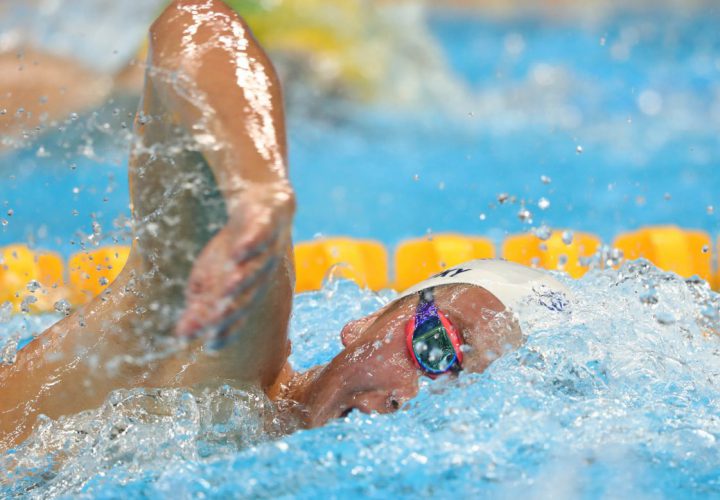 Photo Courtesy: Rob Schumacher-USA TODAY Sports
Editorial content for the 2017 USA Swimming Nationals is sponsored by TritonWear. Visit TritonWear.com for more information on our sponsor. For full Swimming World coverage, check event coverage page.
Jordan Wilimovsky swam both pool and open water races last summer at the Olympics in Rio, but he will not aim for a spot on the U.S. Worlds team in pool events this summer.
Wilimovsky, who won the 10k at Open Water Nationals last month to secure his spot in that event for the World Champs in Budapest, decided to just focus on open water swimming for this summer. He confirmed the news to Swimming World on Wednesday.
"I decided to take off pool Nationals," he said. "It's the first year of the quad, so it's a little bit more relaxed. Just decided to focus on open water this summer, hopefully put up a good 10k at Worlds and then next year start focusing on the 1500 and 10k again for Pan Pacs."
Wilimovsky finished fourth in the 1500 free in Rio, and after the retirement of Olympic silver medalist Connor Jaeger, he would have been the heavy favorite to win that event at Nationals. Wilimovsky's best time of 14:45.03 ranks him No. 2 all-time among Americans, while no other active American has even broken 15:00.
Wilimovsky will explain his decision to swim only open water events and also reflect on his Olympic experience in an upcoming episode of Off Deck, which will be available Thursday.