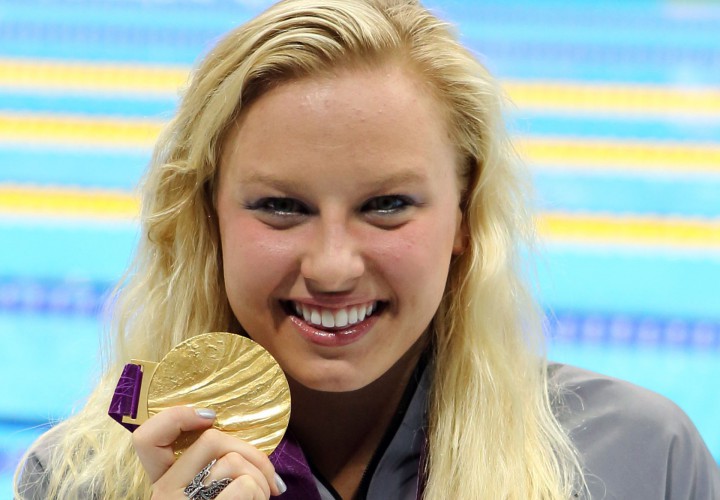 Photo Courtesy: Paul Cunningham-USA TODAY Sports
23-Time Paralympic Medalist Jessica Long has been named to the 2018 Forbes 30 Under 30 list. The list presents a country's top influencers and visionaries under the age of 30 in a variety of categories – including sports.
Long's Forbes bio highlights her 23 medals, 14 World Records held heading into Rio and her endorsement deal with Coca-Cola. She also recently extended her contract with Arena through 2020.
Check out number #17! ♥️ https://t.co/6gyECgyQjT

— Jessica Long (@JessicaLong) November 14, 2017
Most recently, Long was set to headline the 2017 Para Swimming World Championships in Mexico City before the meet was postponed due to an earthquake. Prior to this she earned a gold medal in her fourth-straight Paralympic Games in Rio. She has tallied thirteen victories on this prestigious stage between 2004 and 2016. Just 25 years old, Long has been dominating since the young age of twelve.
On the horizon, Long is releasing her first book on June 5. The story, written by her sister Hannah Long, describes her path from being a Russian orphan to becoming a Paralympic Icon:
Until then, Long will be training, traveling with the Fitter & Faster Tour, and owning a spot as one of the USA's top 30 "youthful visionaries."
Long is joined in this honor by popular sports stars Tori Bowie (Track), Julio Jones (NFL), Kawhi Leonard (NBA), Matthew Stafford (NFL) and Sloane Stephens (Tennis) amongst others. The full list of honorees in the Sports category can be found here.
Forbes.com contributed to this report.