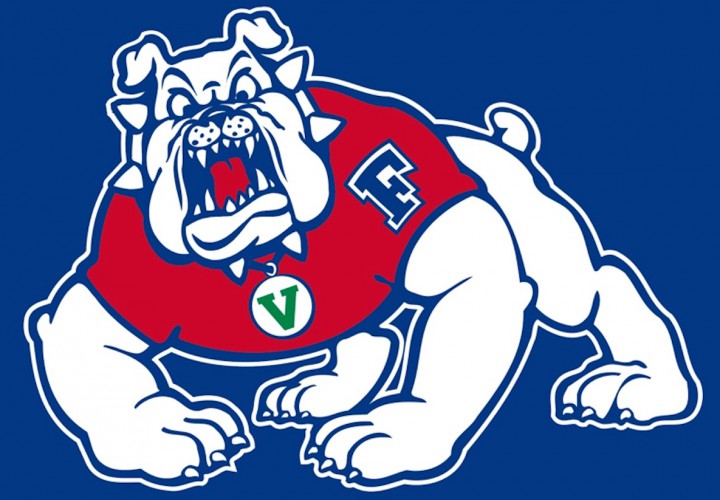 Photo Courtesy: Fresno State Athletics
Fresno State head coach Jeanne Fleck and the swimming and diving program have added six new student-athletes for the 2016-17 season, in addition to the four signees from the fall signing class. The signing class includes a variety of freshman and experienced transfers that will help bring the program to the next level this season.
The Bulldogs' spring class includes one diver and five swimmers.
Fleck feels like this class will balance with their 17 returners to compose a team making strides towards a strong conference finish this season.
"I am really excited about this group of newcomers. It is the best class we have ever had with two transfers who will make an impact right away with Kelly Funk from TCU in diving and Hunter Winslow who came from Cal water polo," Fleck said. "Then you add in Manuela and Emily Niles who are going to be top contenders right away as well.  This whole class is filling spots and giving us more depth than we have ever had.  It will be exciting to see what happens!"
Kelli Funk, Diver, TCU
TCU Diving MVP (2016)
TCU Swimming/Diving MVP (2016)
2nd Team All-Big 12 (2016)
Emily Glass, Breaststroke, Thousand Oaks HS
Rookie of the Year (2013)
Best Swims at Marmonte League Championships (2014)
Marmonte All-League 2nd Team selection
CIF individual qualifier (2016)
Rebekah Groteguth, Freestyle, Merced College
Merced College Swimming MVP (2015)
Merced College Water Polo MVP (2015)
1st Team All-Nor Cal
1st Team All-Coast Conference
All-American Water Polo (2015)
Modesto JC Water Polo MVP (2014)
Kimberly Harbert, Butterfly/Backstroke, Pleasant Valley HS
Swimming MVP (2014, 2015)
1st Team All-League (2012, 2013, 2014, 2015)
1st Team All-Section (2012, 2013, 2014, 2015)
Natalia Nienaltowska, Butterfly/Freestyle/IM, Warsaw, Poland
European Junior Swimming Championships (2012)
Member of the National Polish Team
Medalist at the Polish Nationals (2015-16
Hunter Winslow, Cal
Water Polo at Cal (2015-16)
Scored three goals for the Golden Bears (2015-16)
Appeared in seven matches for the Golden Bears (2015-16)
Press release courtesy of Fresno State.