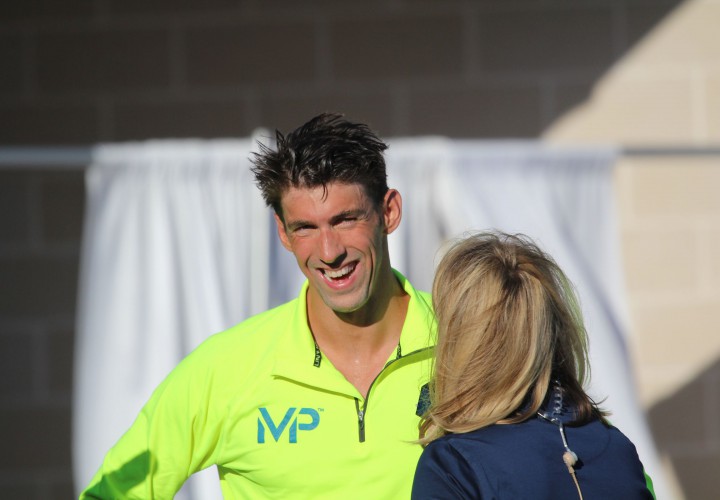 Photo Courtesy: Sue Borst
Editorial Coverage provided by

Michael Phelps took to Facebook Live again today while at the Olympic Training Center as he just finished up a weight session.
Phelps, who has been sporting a serious beard the last few weeks, showed up with a completely clean face.
The Live session took place while a bunch of Olympic Training Center athletes were setting up for a Team USA picture.
Phelps also talked about the benefits of cupping, and chatted about his warmup routine and how he stretches out his body.