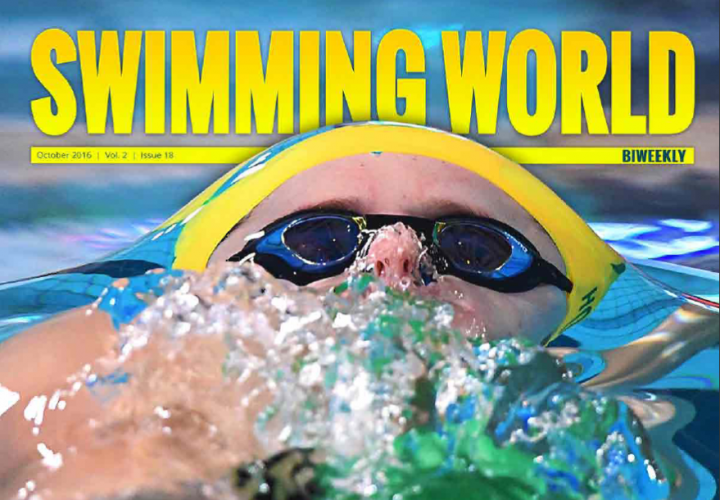 The first Swimming World Biweekly for the month of October is available now, featuring our Summer Photo Review! Current subscribers can visit the Swimming World Vault to download the issue now! Non-Subscribers can download for FREE by Clicking Here
As the swimming community launches into a new competitive season the staff at Swimming World wanted to take a moment and revisit some of our favorite photos from the summer of 2016. Featured in this special photo edition of the Biweekly are highlights from the U.S. Olympic Trials, 2016 Rio Olympic Games, and 2016 Rio Paralympic Games.
Swimming World's Peter H. Bick was on deck throughout the U.S. Olympic Trials to capture all of the action and reactions, while USA Today provided stunning photos from the Olympic and Paralympic Games. Other photographers featured include: Annie Grevers, Joanna Evans, and Delly Carr.
Save 25% on a 1 year subscription and download more issues from the Swimming World Vault and get the following:
Use Coupon Code: realnews and save 25%
A monthly print copy of Swimming World Magazine in the mail for 1 year!
Free download of the next 12 issues and the past 12 issues of Swimming World Magazine!
Free download of next 24 issues and the past 24 issues of Swimming World Biweekly!
Free download of next 4 issues and the past 4 issues of Swimming Technique Magazine!
Current Cover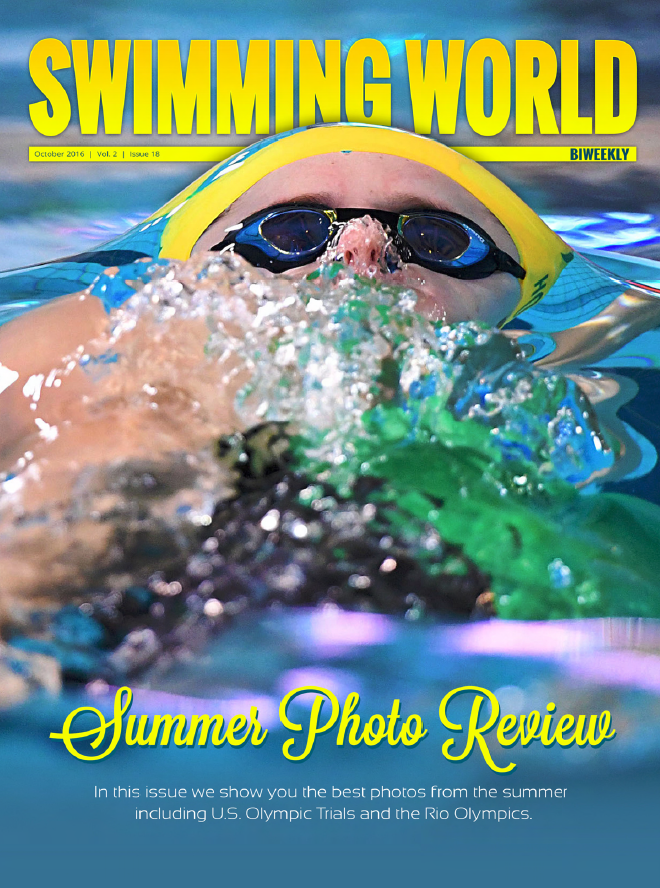 FEATURES:
006 SUMMERTIME REWIND IN PHOTOS
050 ANNUAL HOLIDAY GIFT GUIDE
054 PREP SCHOOL LISTINGS