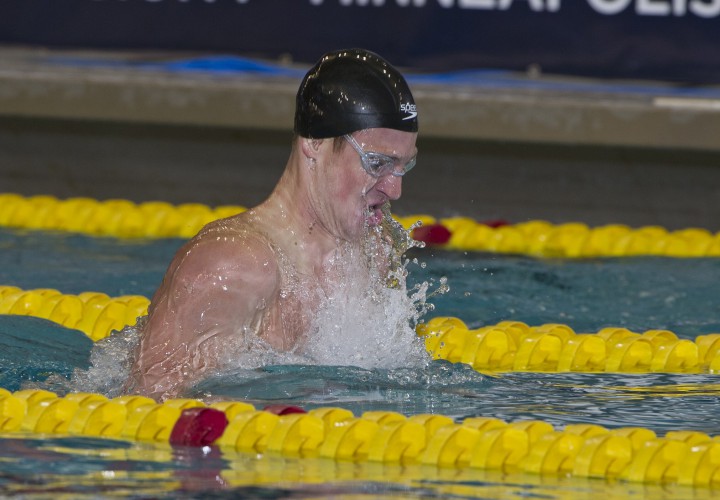 Photo Courtesy: Peter H.Bick
LOS ANGELES, California, September 15. FORMER USC men's swimming co-captain Dillon Connolly, a 2011 Trojan graduate and a former school record holder, suffered a severe injury while body surfing on Saturday (Sept. 13).
According to his parents, he suffered a spinal cord injury in his neck. He is hospitalized in an Orange County hospital.
Connolly, a design engineer who graduated with a degree in industrial systems engineering, was an NCAA points scorer as a 2010 junior in the 100y breast, taking 13th. He was also a two-time Pac-10 finalist that year, taking third in the 100y breast and eighth in the 200y breast.
He graduated from USC as the school-record holder in both breaststroke distances and remains the second-fastest all-time Trojan in both events.
To share your thoughts or wishes for Dillon, please visit CaringBridge.com.
The above article is a press release submitted to Swimming World. To reach our audience, contact us at newsmaster@swimmingworldmagazine.com.