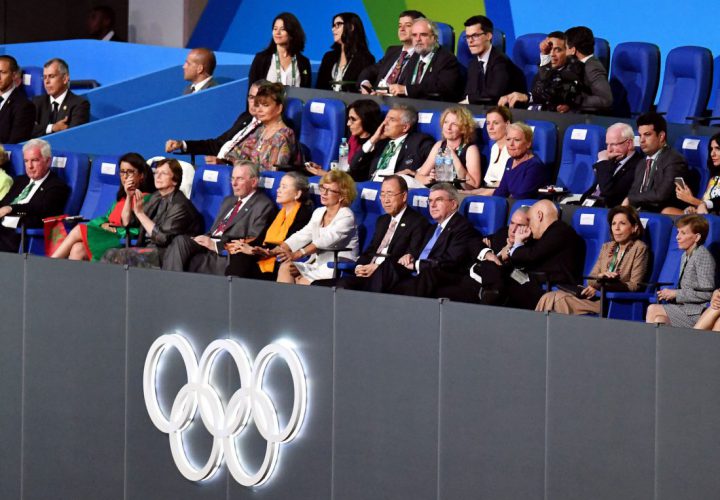 Carlos Nuzman, the former President of the Brazilian Olympic Committee, has been arrested. Police arrived at his house in Rio and detained the 75-year-old early Wednesday morning, according to a report from InsideTheGames.
Nuzman's right-hand man and Rio 2016 general director Leonardo Gryner was also arrested, per InsideTheGames. The two are being indicted for "corruption, money laundering and criminal organization." The temporary permit for Nuzman's arrest lasts just five days.
Nuzman was allegedly involved in a vote-buying scandal that resulted in Rio being awarded the 2016 Olympic Games. Guzman had previously been linked to the investigation, but reports are now naming him as the primary connection between Brazilian businessman Arthur Cesar de Menezes Soares Fihlo and former International Association of Athletic Federations President Lamine Diack.
De Menezes is accused of providing the equivalent of $1.5 million to buy the votes of African IOC members.
Shortly after Nuzman's arrest, the IOC released a statement on the situation. He is an honorary IOC member and a member of the Tokyo 2020 Coordination Committee.
"The International Olympic Committee takes note of the arrest of Mr Carlos Nuzman, IOC Honorary Member, by the Brazilian authorities. The IOC's Chief Ethics and Compliance Officer has asked the Brazilian authorities for full information in order to proceed with the IOC's investigation, and has offered the IOC's full cooperation.

"The IOC Ethics Commission's activities started immediately after the allegations were made, and the investigation is ongoing. Given the new facts, the IOC Ethics Commission may consider provisional measures while respecting Mr Nuzman's right to be heard. The IOC will not comment further on this matter until a recommendation is issued by the IOC Ethics Commission. It also reiterates that the presumption of innocence prevails."
Read more from InsideTheGames by clicking here. Read the full IOC statement here.